Jose Cotocachi got tears in his eyes when I showed him the three textiles of his that hang in a prominent place upstairs in our house. He said he was emotional because he hasn't done some of the designs I have in a long time but was so happy to see his work displayed in a home.
I bought my first Jose C. textile in 1996 when I was living in Quito, Ecuador for 6 months. I returned to his shop by chance when we visited in 2015 and today, I got to see him again. Jose is a master weaver in the small town of Otovalo about an hour and a half North of Quito. While many businesses have turned to machines to make textiles, Jose still uses a traditional loom and old-time methods ranging from spinning his own wool to the dyeing of it…..A special nut makes the color brown, a bug from a fruit gets squashed to make bright red… add lemon to that and get orange, baking soda turns it to yellow. Many of his pieces take weeks to finish and all are vibrant and beautiful. I couldn't help but buy a few to add to our collection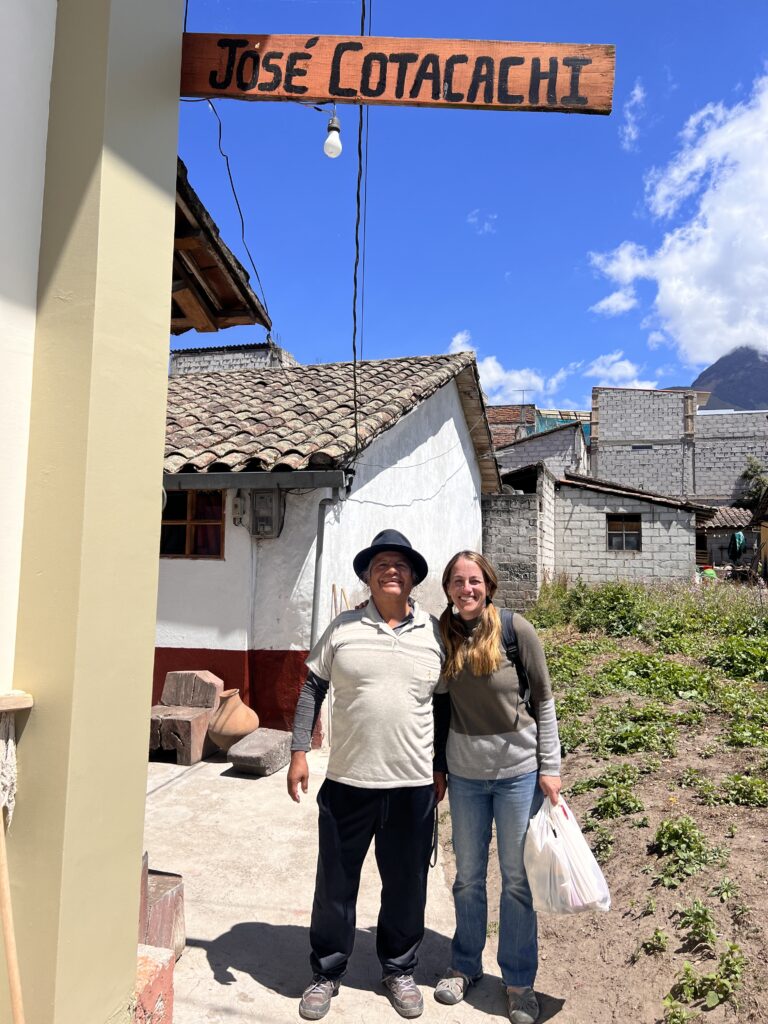 On a different topic, did you know that many of our roses come from Ecuador? Growing and selling roses is a huge industry here! We got to tour the facilities of a big rose company and the work that goes into producing a dozen roses (cutting, sorting by size and length, thorn removal, cleaning, packaging, etc) makes you appreciate the cost at home. Though in Ecuador, roses are super cheap at $1 for a dozen. It's a bit like our version of a carnation…..don't even THINK about giving it to your spouse! LOL.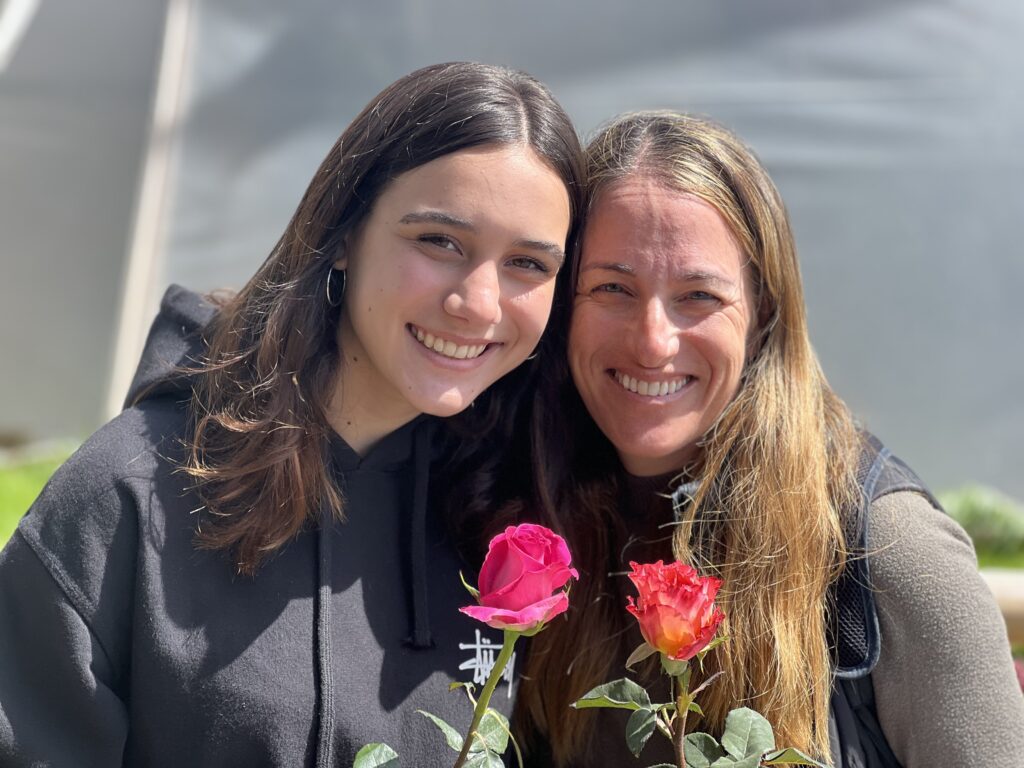 We ended the day with a visit to a solar clock and a town specializing in leather crafts.
Today was our visit with Jose C. and the Otavalo market. We finished with lunch in a local's home where they showed us how they grow and prepare all their food.
Kevin and the boys arrived today, along with my father-in-law, his cousin Travis and Travis's family. In a cruel twist of fate, Travis' wife lost her passport on the way to Miami and so was unable to come. She will really be missed
We head to the Galapagos early tomorrow morn. There's no wifi on the boat so I will be radio silent for the week. Here is my travel video for the past week on mainland Ecuador. Enjoy!