The nice thing about a beautiful landscape, like the islands of Halong Bay, is that it doesn't change throughout the years. So, while there were many, MANY more boats with tourists, and our own boat was 10x nicer than what we stayed on 22 years ago, Halong Bay was just as spectacular now as when we first saw it before. Huge towering cliffs of green jut out of the sea like pinnacles and look like something straight out of a Hollywood movie!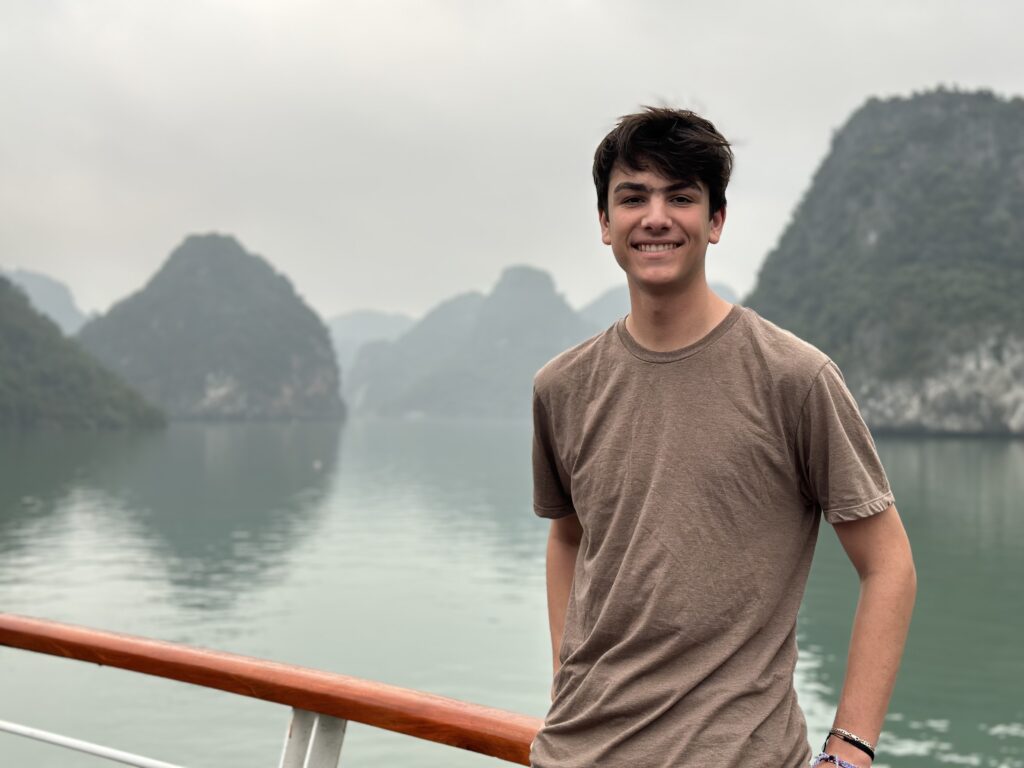 The best way to see Halong Bay is to stay overnight on a boat. You cruise far out into the islands, passing through the narrow gaps between the towering pinnacles and the occasional floating fishing village. Once anchored, entrepreneurial locals have figured out that they can make quite a living by rowing up to the balcony outside your room and selling you very stale cookies, melted chocolate bars, and warm beer (yes I speak from experience… Though we were happy to support the local economy!) We tried our hand at fishing for squid last night (unsuccessfully) and woke up early to kayak the flat waters and see the islands up close.
I make it my mission to try and do things off the beaten track if possible. If it's something cheesy and touristy, I'll generally take a pass unless it's something like Halong Bay that is worth experiencing regardless. This is how on our way back to Hanoi, we found ourselves in a small village surrounded by rice paddies, watching a water puppet show, a centuries-old Vietnamese performance art most people see in Hanoi. But our guide had a connection and arranged for a private performance in this village in the middle of nowhere. The show was quirky and unique, but what I loved were the kids that gathered, not to watch the show, but to watch US! I quickly realized I was lacking in key phrases like "What's your name?" and "How old are you" so I have since become well versed in the basics so that I can interact better down the road. For some reason, there was also a news station there filming the show for a story on the preservation of this old art form and they decided to interview us after. So at some point, we will be broadcast on Vietnamese TV! LOL.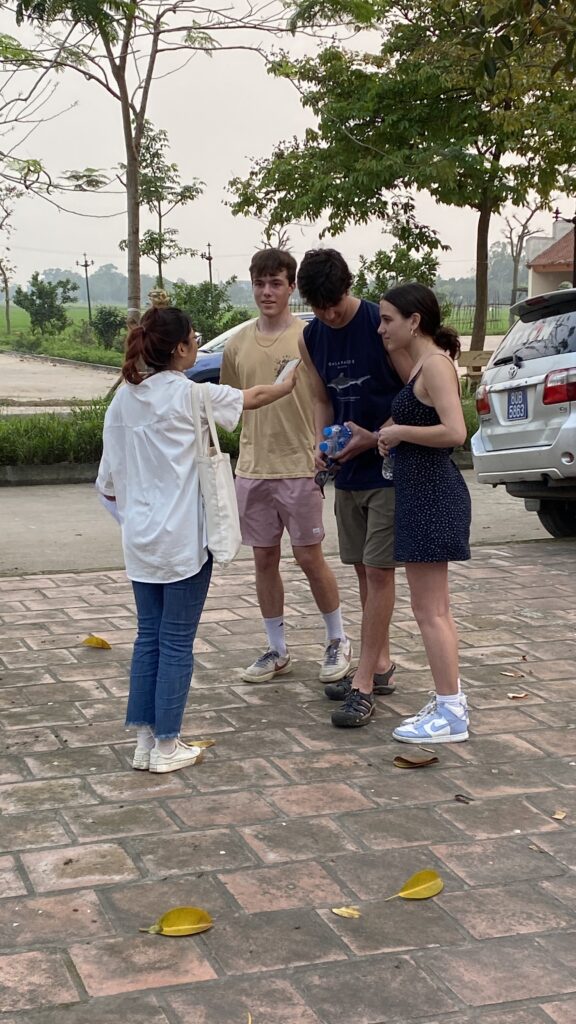 We are in Hanoi for the night then head to the far north town of Sapa tomorrow where we will spend two days trekking through local, hill tribe villages, and spend the night in one.