Apparently when in Vietnam, my "never ride a motorcycle" rule doesn't apply because, for the third time in just 10 days, we hopped on the back of Vespas and did a food tour of Saigon.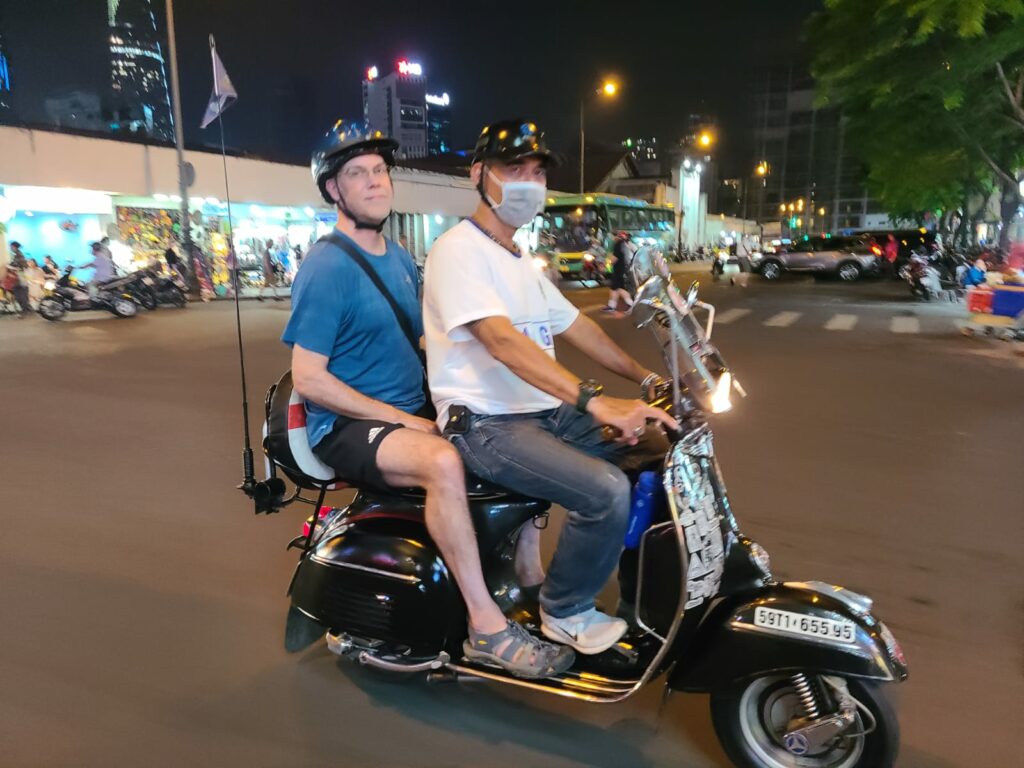 You have to understand that riding a moped in Saigon is crazy. At any given moment you are surrounded by hundreds of other mopeds so close that you can touch the rider next to you. Cars and buses maneuver through the sea of motorbikes and the stoplights may as well not exist for the amount they are ignored. But somehow it all still works. My theory is that while you get the occasional texting motorbiker, for the most part, the drivers are paying attention and are quite skilled — plus there is so much traffic that it all moves at a slow but persistent pace. So needless to say, we ate delicious food in between being somewhat terrified on the road!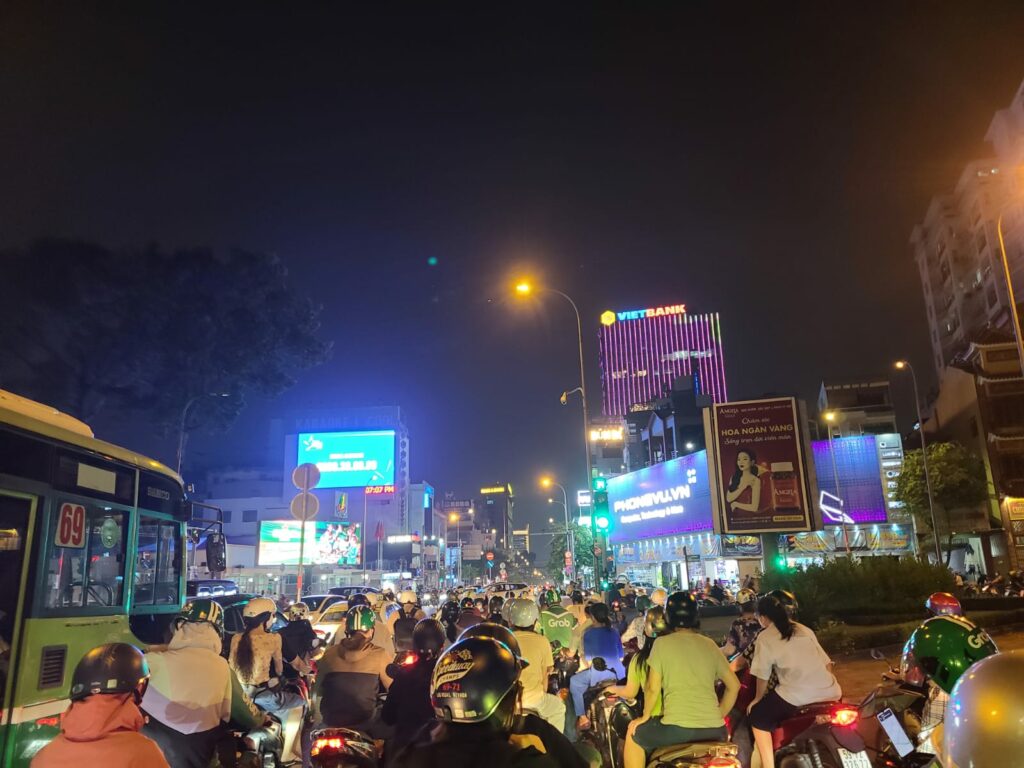 Yesterday, our last day in Vietnam was spent visiting the Cuchi Tunnels, an underground network used by the Vietcong during the Vietnam War. Based on their ingenuity….the traps they set, their totally hidden entrances enabling them to pop out anywhere unexpectedly, and how they made smoke from cooking fires look like morning fog, to name a few…it's not surprising they won the war. We were able to crawl through a section of tunnel they've actually WIDENED for tourists and it's truly remarkable that guerillas actually lived in this underground network for years at a time.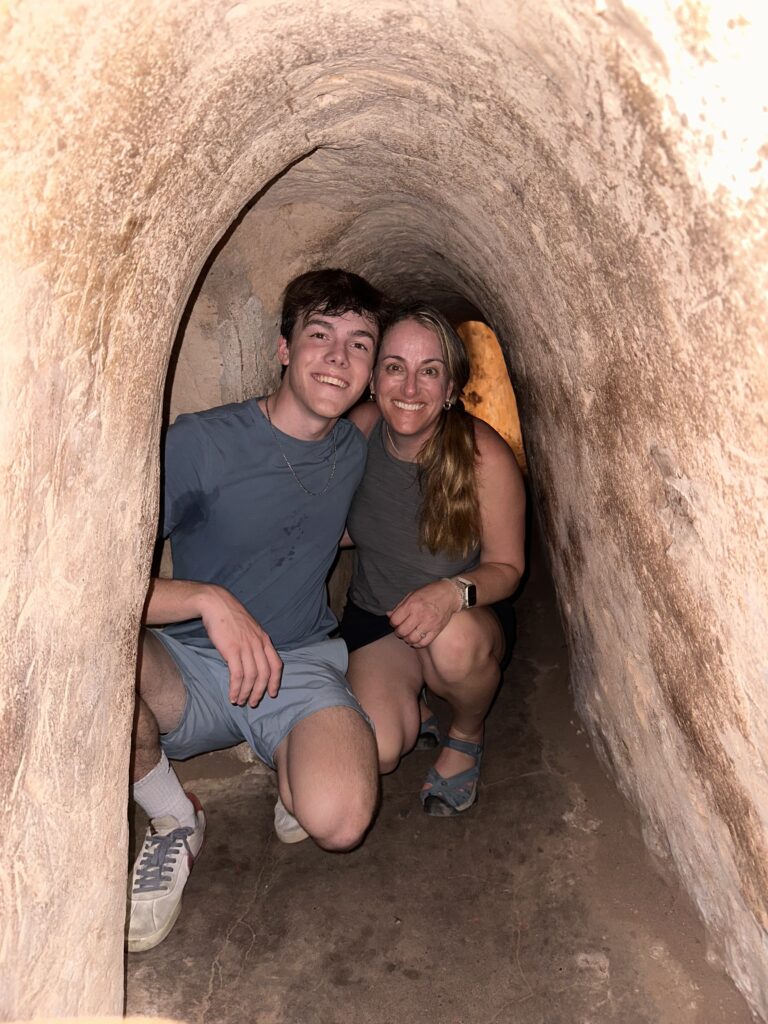 We followed this up with a visit to the War Remnants Museum which was tough on us all, but so important to see.
We are at the airport now waiting for our flight home. It's truly been an amazing two weeks. Remarkably, even the kids have said so
Their highlights? The homestay, Sapa in general, the Vespa rides, Hanoi, and Halong Bay. Though they are definitely ready for home! It will feel strangely quiet being home without the constant "beep beep beeps" of mopeds surrounding me. I think I may even miss it! I will definitely miss the kind people and beauty of this country.
The nice thing about 20+ hours of travel home is that I'll have plenty of time to work on my travel video. Stay tuned!