Fardin, our divemaster, frantically waved his arms, pointing excitedly in front of him as a huge dugong slowly swam by us. Definitely a rare sighting. Don't know what a dugong is? You're not alone! But in case you are wondering, it's a huge, funny sausage-shaped marine mammal with a flat nose and no neck that's related to manatees. Fardin was totally legit in his excitement and of course, no one had a camera so you'll just have to believe me when I say that it was really cool.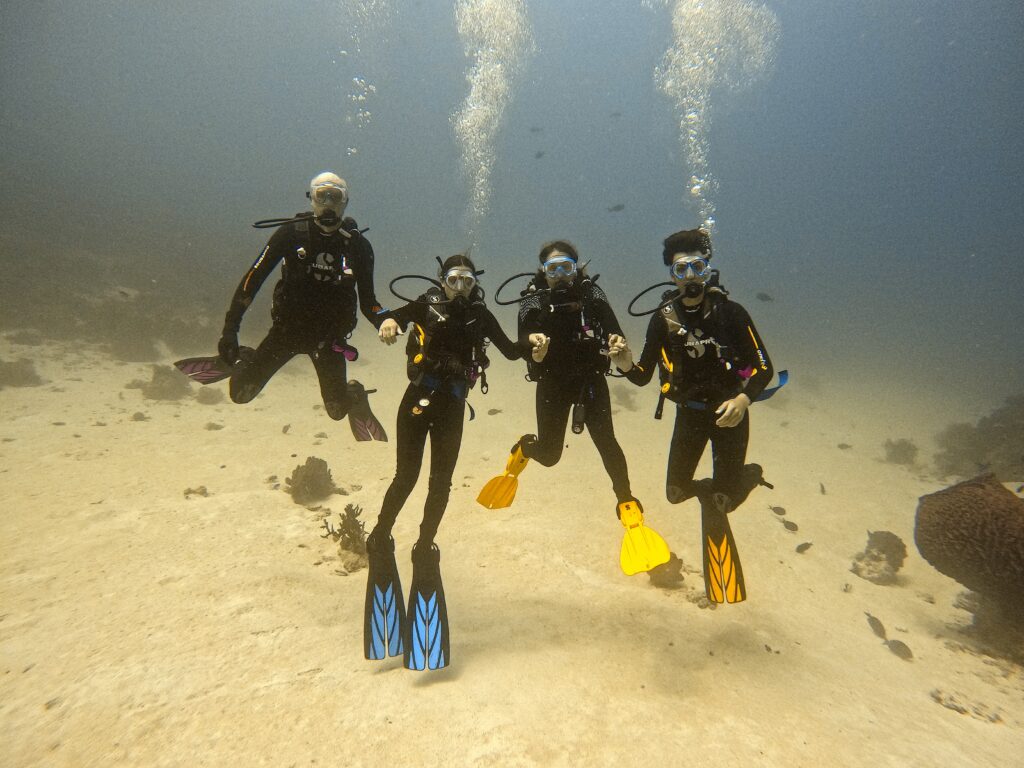 The Komodo islands in Indonesia have always been high on my scuba diving bucket list. They did not disappoint for several reasons:
First, the warm 84°F water meant I only had to wear TWO thin layers under my 5mm wetsuit instead of my heavy, 7mm semi-dry suit! 🙂 (The rest of the family fared fine in their 3mm suits.)
Second, the area is known for its healthy, thriving reefs. Every dive was filled with bright hard and soft corals of every size, shape, and color… all of which was teeming with an equally diverse array of fish. We saw trigger and angel fish so large they looked fake! There were 10 mantas swimming circles around us at one dive site, reef sharks, green turtles, and color changing cuttlefish at other sites, and of course the infamous dugong on our last dive of the trip. There were strong currents at times making the diving a bit challenging, but my novice diver kids handled it all really well.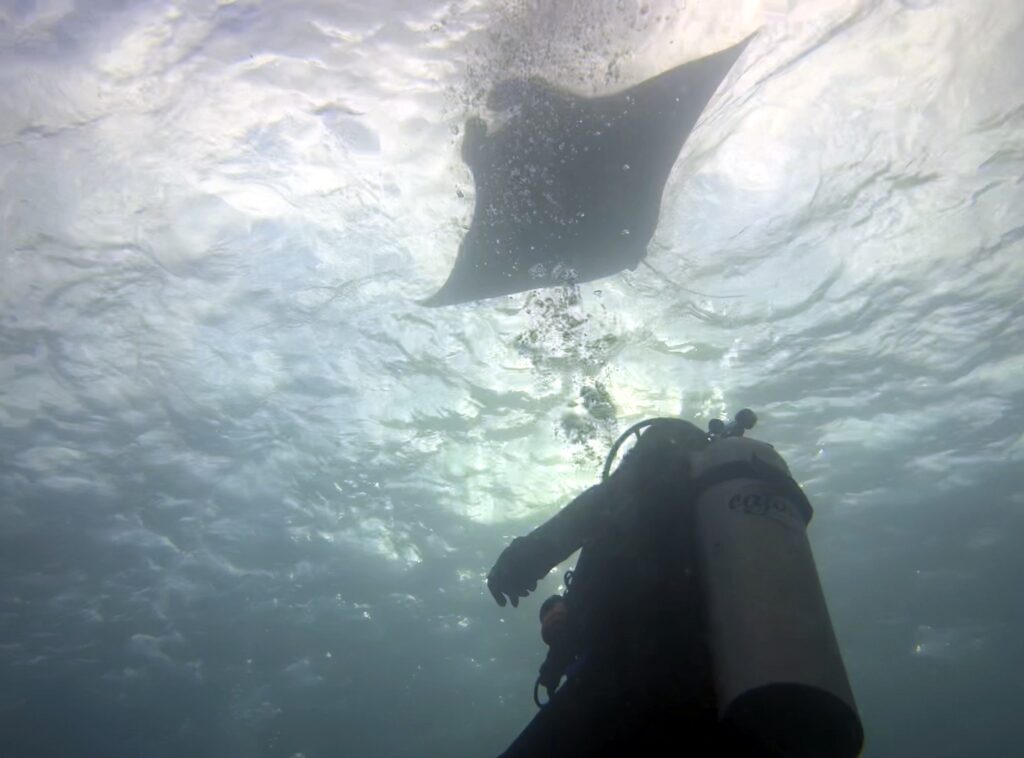 Third, we got to stay on a Phinisi sailboat: a traditional Indonesian boat that looks a bit like a pirate ship with its long hull and two masts. Though, unlike a pirate ship, this one was staffed with the friendliest, most hardworking crew. Our meals were delicious, mostly Indonesian food and our dive gear was always prepped and ready to go. Michelle, our other divemaster, made it her mission to schedule our dives so that we avoided the other dive boats in the area and thus had the dive sites all to ourselves. She certainly arranged a great showing of mantas on my birthday! Just wait til you see the video!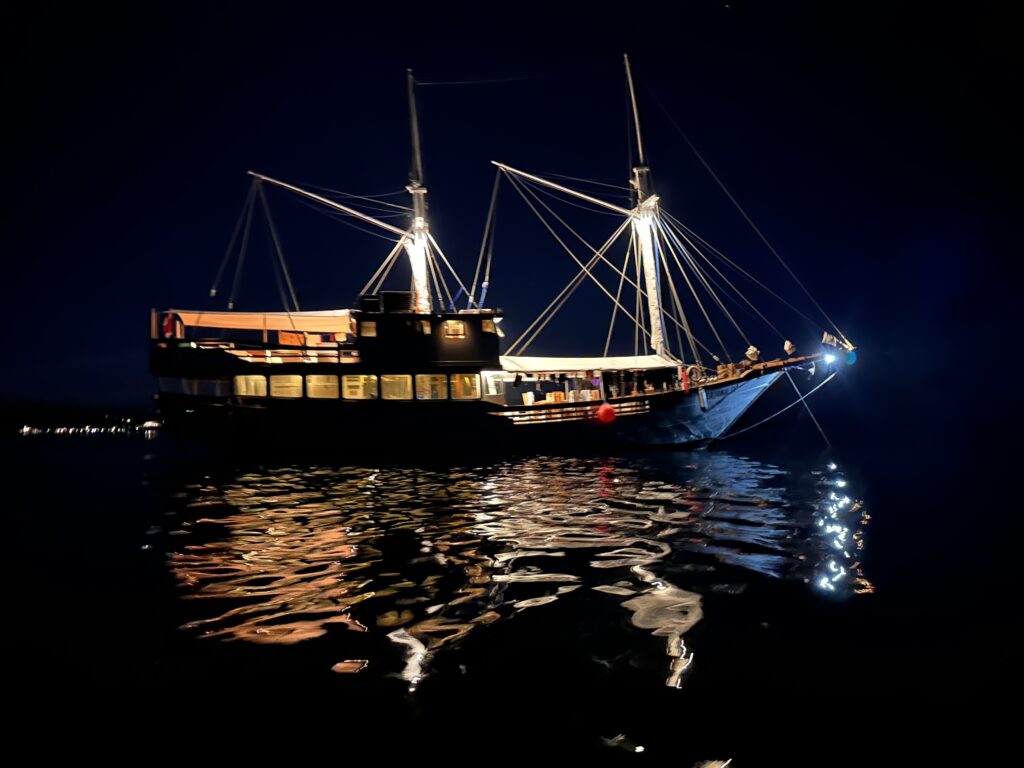 Fourth are the unpredictable highlights…. Thousands of bats, dubbed "flying foxes," flew directly over our boat at dusk with the moon behind them. The sunset hike on Padar island where three curved bays of blue water and colored sand radiated out from the center like a four petaled flower. Or the private beach barbecue on our last night. It was like glamping in our own palm tree lined tropical oasis, complete with generator run lights with wiring that the crew completely buried in the sand (definitely not to code in the US!)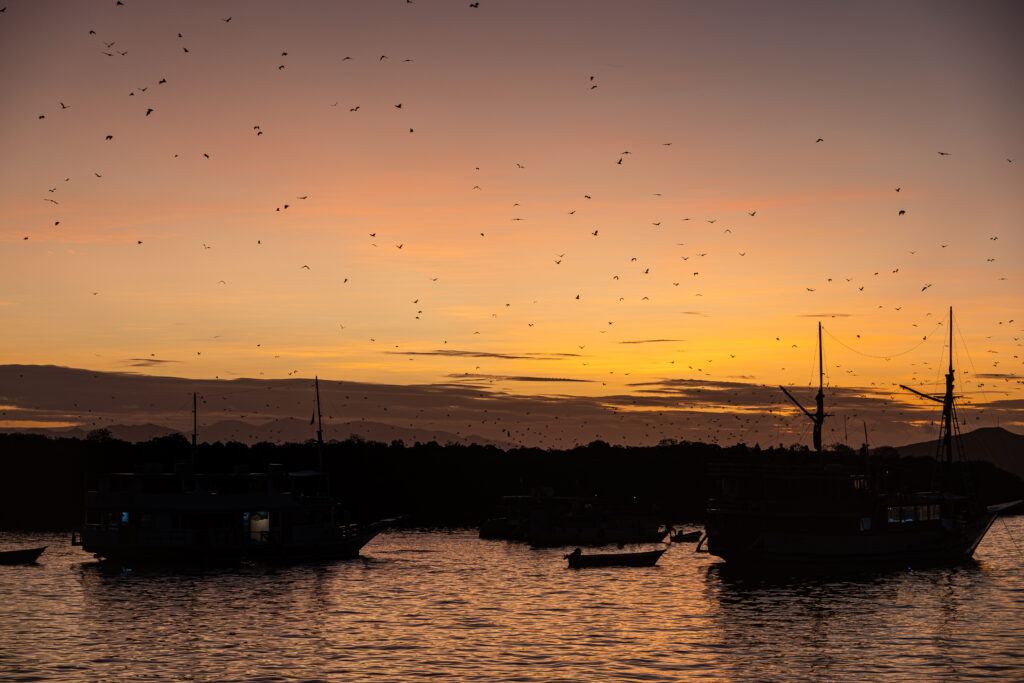 It was a memorable 5 days and while I am sad that the trip has come to an end, the kids are definitely happy to be home…. Now to work on my travel video…. If I can stay awake! 🙂