Day 1 and 2: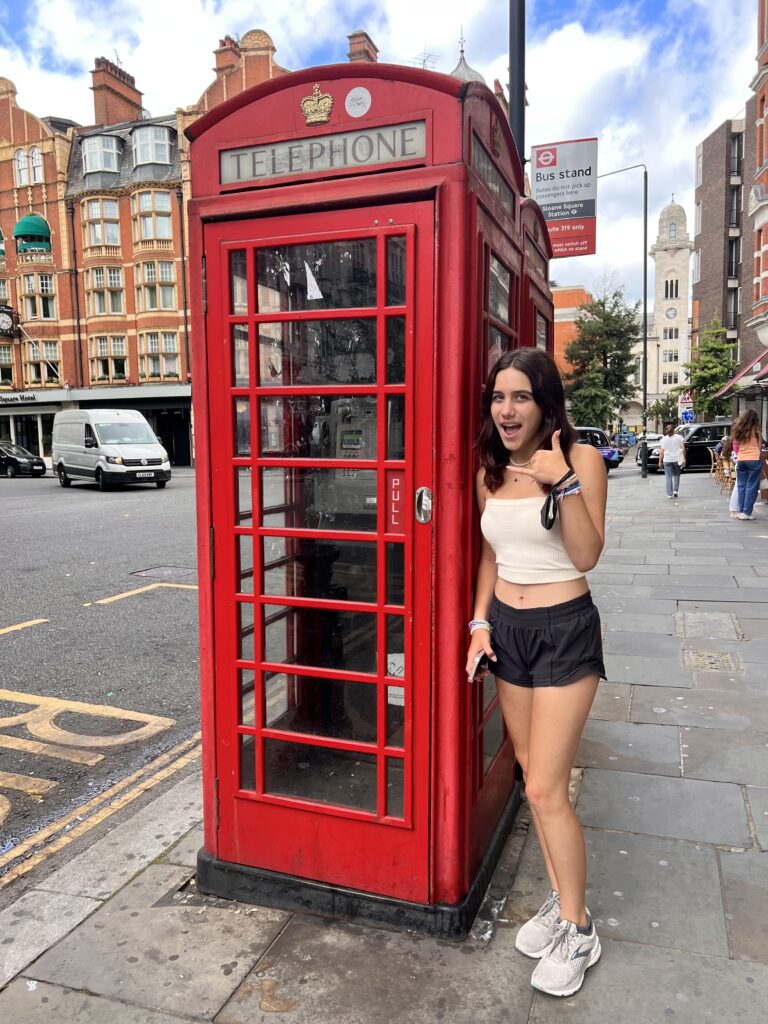 It was a little bit of a culture shock going from Paris to London…..we had spent 8 days immersed in French culture, surrounded by French speakers, about half of which I understood, to being surrounded by people speaking English. It felt weird not to say "Bonjour!" or "merci" all the time.
We've now been in London for two days and I'd say we have adapted well and settled in. Here are some highlights:
-visiting the Tower of London and seeing the Crown Jewels.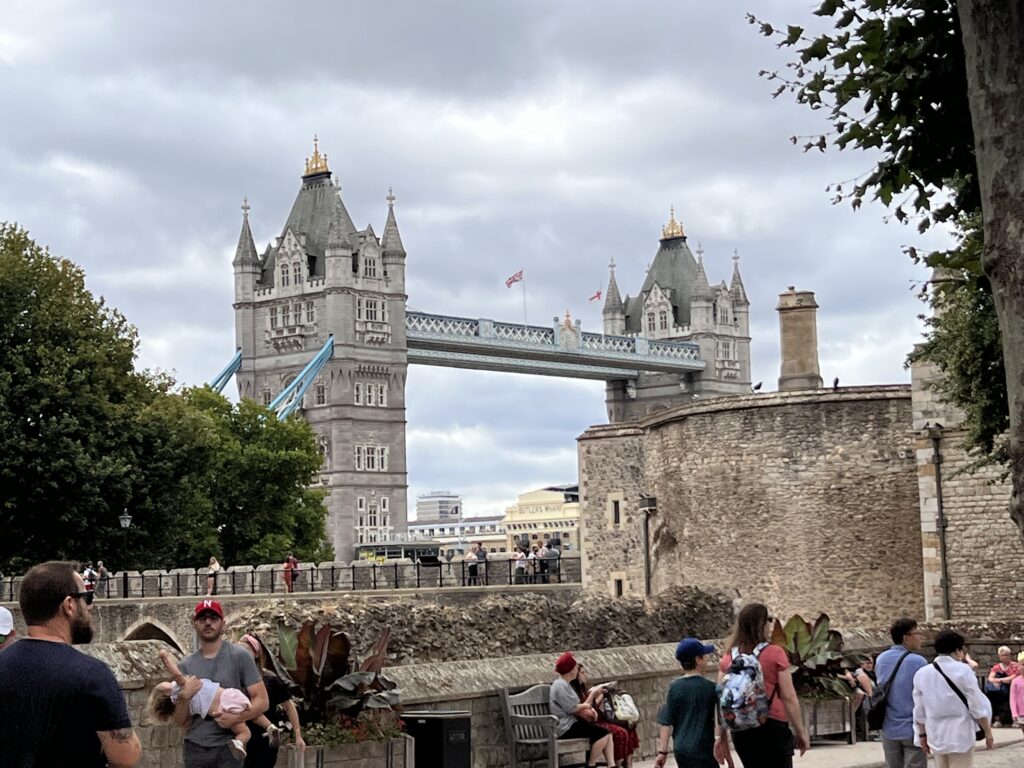 -seeing two shows: Dear Evan Hansen and Come From Away,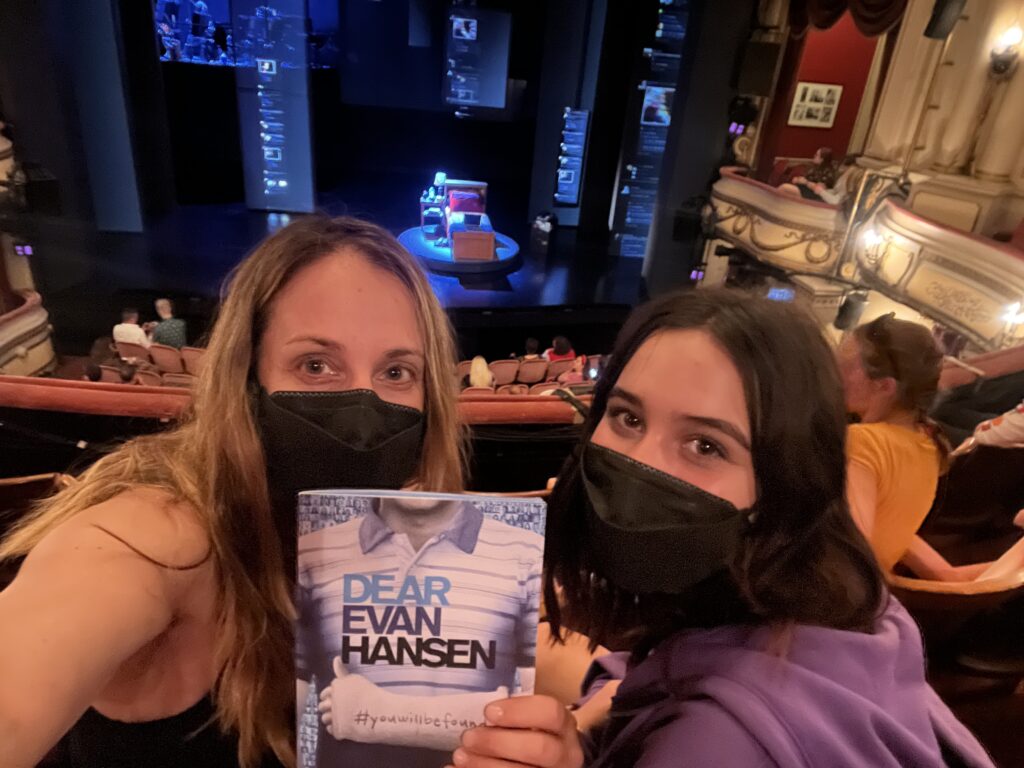 -witnessing a nighttime key ceremony at the Tower of London that has happened EVERY day for the past 570+ years even through the world wars and the pandemic.
-finally meeting our awesome guide, Ian, who helped me plan London and who is a master at finding cool alleys, beautiful rooftop views, and interesting things to do/see.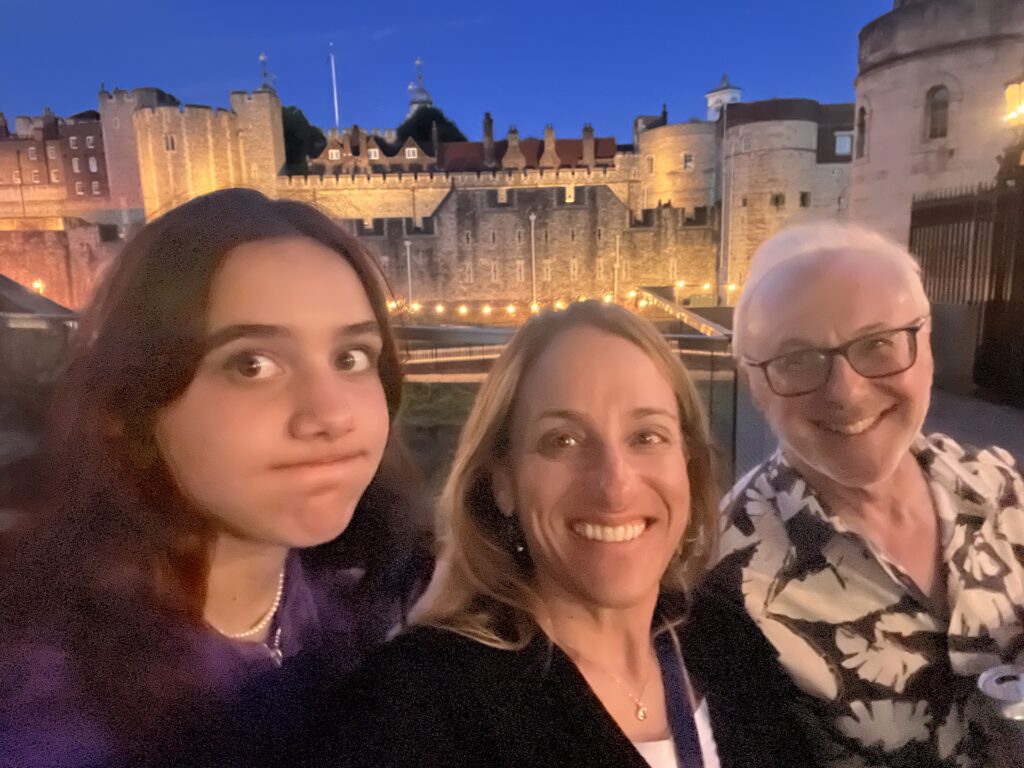 -watching the changing of the guard, though I'll admit it was a bit anticlimactic.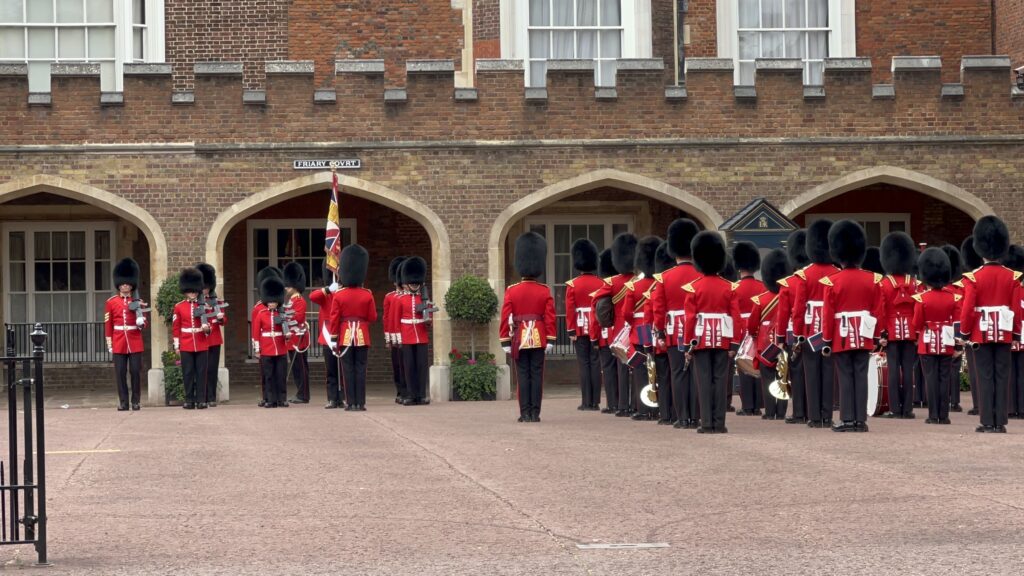 -catching up with my high school friend, Julie Greene McEver, seeing Come From Away with her and her daughter and then going out for a traditional English afternoon tea. So fun catching up after so many years!
Day 3-4:
And the good times have come to a screeching halt. Syd is sick with a 102 fever
Fortunately, her PCR test came back negative so it's not Covid… phew! We are now in a holding pattern hoping she's well enough Sunday to catch our train to Amsterdam.
Before getting sick, we had a great day playing tourist…. We visited St. Paul's Cathedral where we braved the suspended spiral staircases to climb to the very top of the dome…. Well, truth be told, I cried my way to the top I was so scared while Syd had a good laugh at my expense. The views were worth it!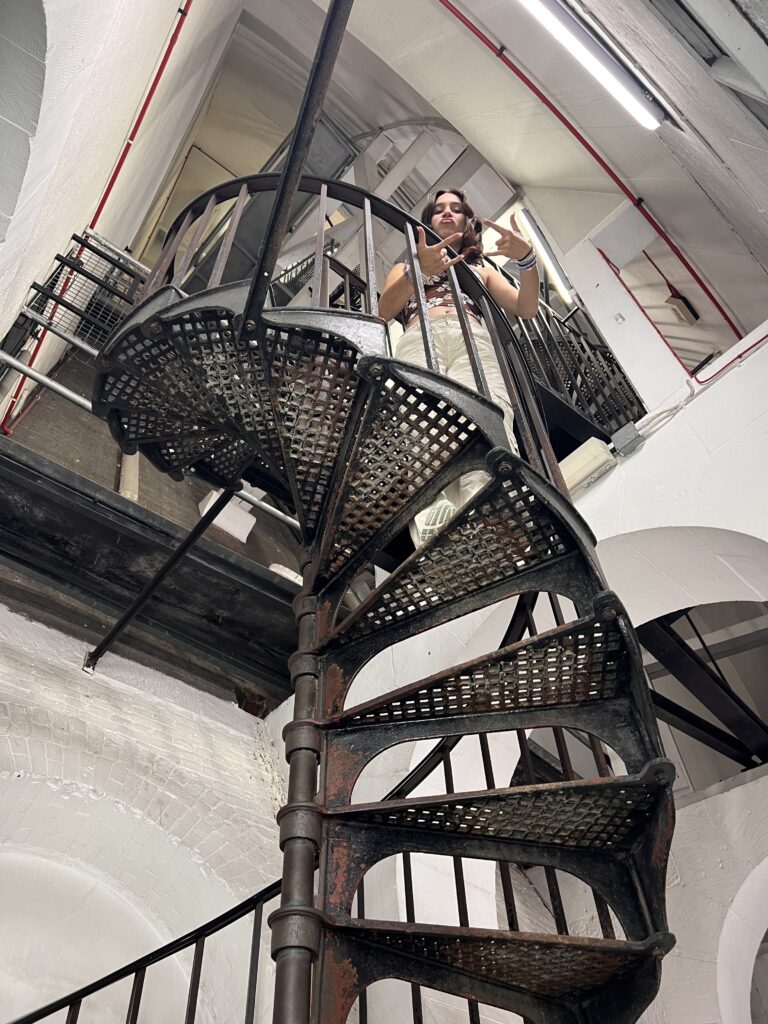 We then headed to the london eye for more views followed by a boat cruise down the Thames….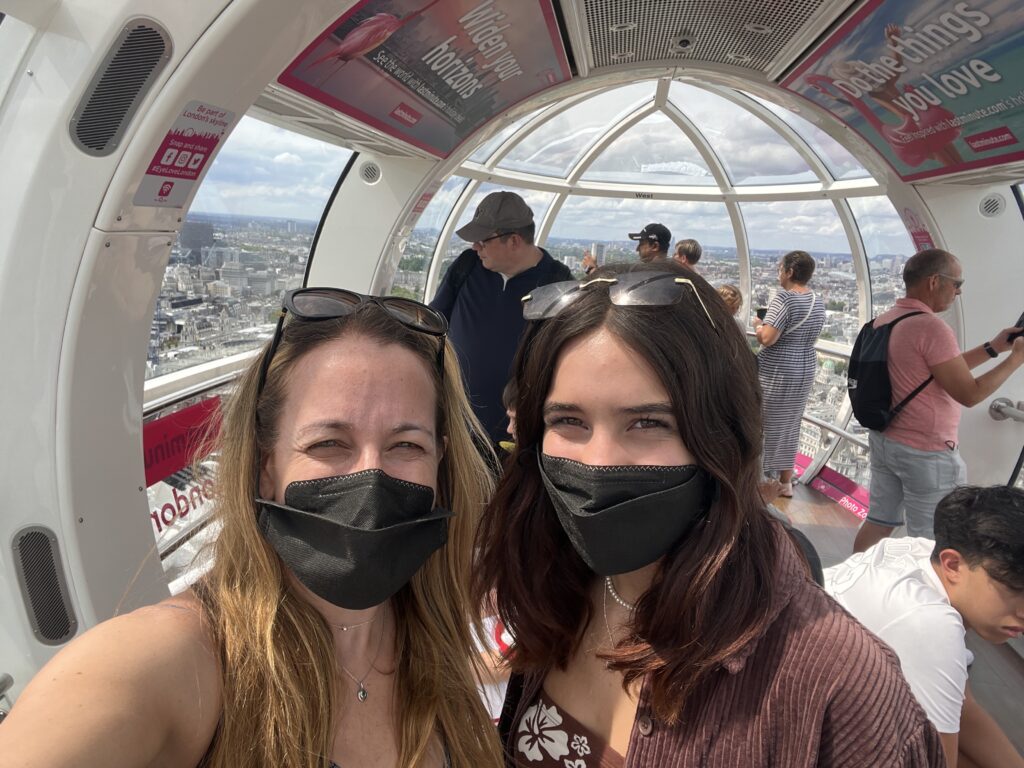 Then Syd's health deteriorated and we've been in our hotel since
Fingers crossed she's better tomorrow.
Day 5:
22 hours…. That's how long we will have in Amsterdam. How did we get here?
Let me back up. Turns out that Syd's fever and debilitating nausea was actually a gastrointestinal infection likely caused by food poisoning. I will refrain from cracking any jokes about bad British food… LOL. We were supposed to catch a train for Amsterdam on Sunday morning but late Saturday night it was apparent that Syd wasn't well enough to travel. Instead, we saw a doctor who put her on antibiotics.
I must point out the irony in all this. We have spent the whole trip trying so hard to avoid getting Covid. We always masked indoors, much to the annoyance of Syd, even when no one else was masking. I kept saying "we still might get Covid. We are just eliminating a lot of the risk by wearing masks". It didn't even occur to me to worry about other illnesses! Luckily, within a day of starting antibiotics, syd was well enough for a very short excursion.
What does one do after being cooped up in a hotel apartment in london for 4 days? Why, go shopping at Camden Market of course (we didn't buy anything) and then spontaneously cave and let Syd get her ears re-pierced….3 days of being worried and cooped up while she was sick DEFINITELY worked in her favor in getting me to say yes!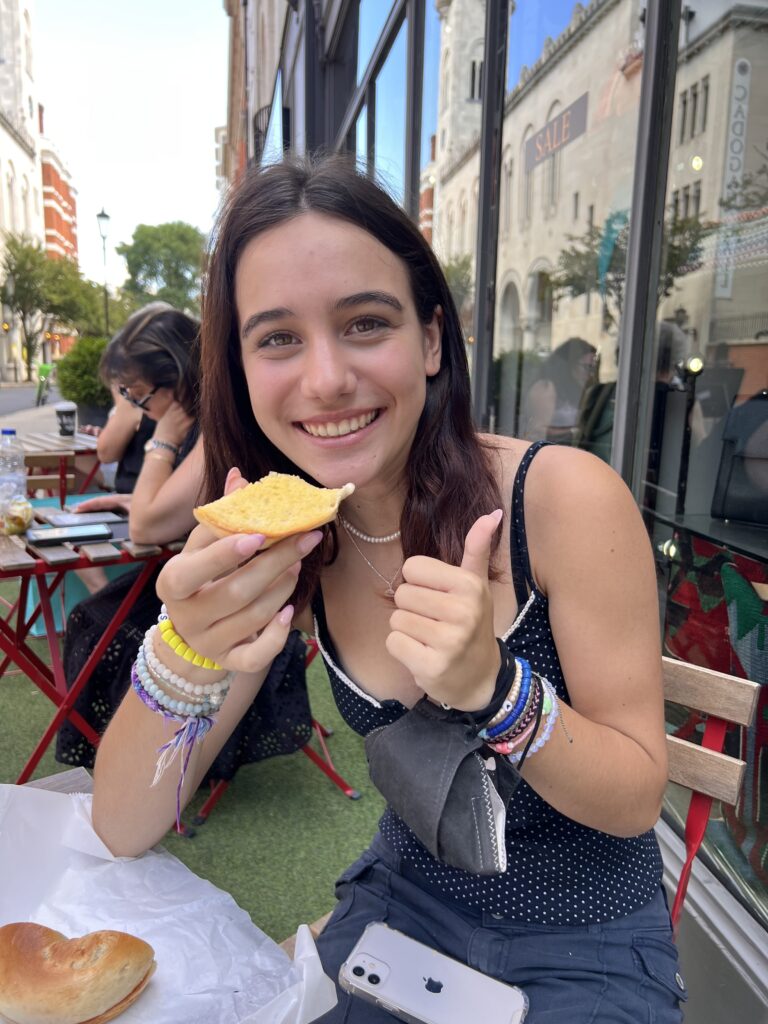 Our flight home leaves from Amsterdam tomorrow (Wed) which I was unable to change. So we are now on a train on our way, FINALLY, to Amsterdam where we will have approx 22 hours before our flight leaves. Syd still isn't 100%, so here's hoping she feels well enough to walk around and at least do a boat cruise up the canals. Stay tuned…..
Here's the London/Amsterdam travel video