"Stick together like sticky rice" our guide, Tuan, coached the kids. This is a must strategy for crossing any street in the Old Quarter of Hanoi where there are 6 million mopeds for 9 million people and few, if any, stoplights or stop signs. It's chaos. Lots of "beep beep beeps" as the sea of mopeds, with an occasional van, navigate these narrow roads, barely avoiding pedestrians walking in the streets and completely ignoring any semblance of lanes.
Twenty-two years after first visiting, and a year in the planning, we finally made it back to Vietnam, one of our favorite places when we traveled for 6 months in 2001. It's not just our lives that have changed (a marriage and three kids later), but the small bustling town of Hanoi is now a big booming city. But the vibrancy and chaos of the Old Quarter still exist…. Vendors are still on the corners hawking their wares…. Shopkeepers remain squatting outside their stores waiting for customers…families still squeeze onto one moped (we saw a one-year-old on one!)….and the custom of having a few beers before noon still stands.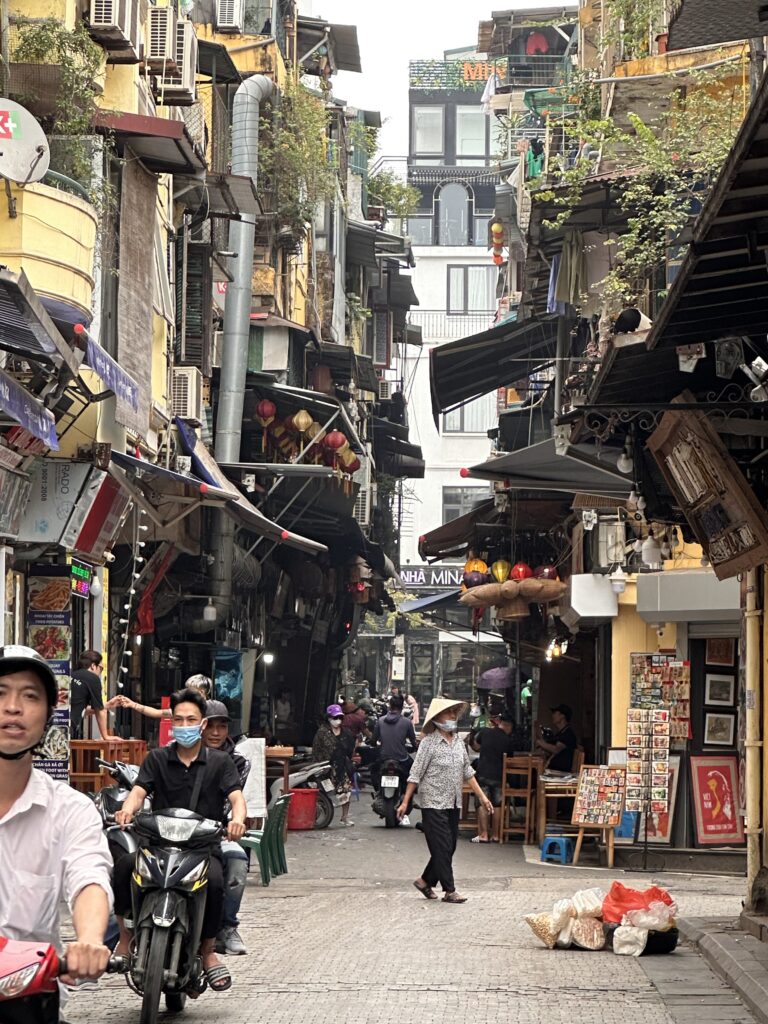 As most of you have probably guessed by now, we are more into experiences than museums when we travel. So, while we had a planned itinerary for our first day here, we scrapped it and asked Tuan to take us to the places HE felt were important and would give us a good sense of life here in Hanoi.
Our first stop was the "Hanoi Hilton", an infamous prison used during the Vietnam War and where John McCain spent 6 years. Then onto the oldest Confucian University. But the highlight was definitely lunch. Tuan treated us to lunch at a hole-in-the-wall place that served beer fresh out of the barrel and delicious Vietnamese food with not another tourist in sight (nor any other women which was interesting in itself). And yes…Even Syd got a beer as there's no drinking age here!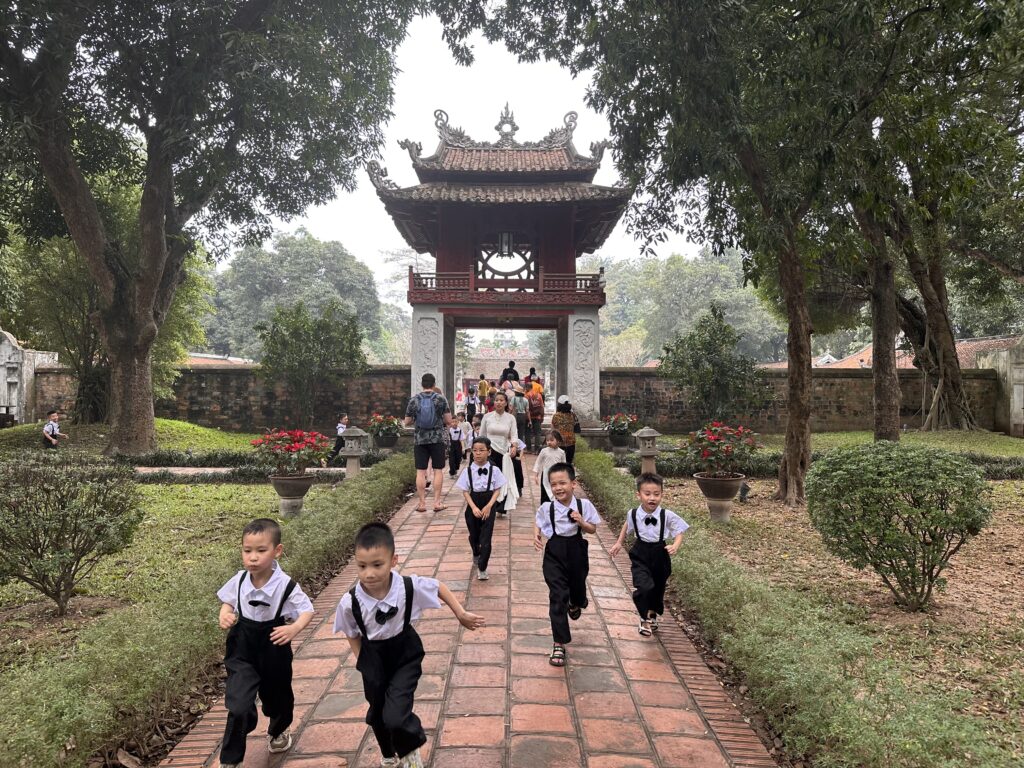 Remember I mentioned the 6 million mopeds and few traffic lights craziness? Well, tonight we got to experience it first hand, each riding on the back of a Vespa, piloted by a twenty-something Vietnamese kid, and stopping at different restaurants to try out various Vietnamese specialties. It was both exhilarating and terrifying as there are absolutely no road rules here so anything goes, including making a left turn across a sea of oncoming traffic! Definitely a "do not try this at home" type of experience!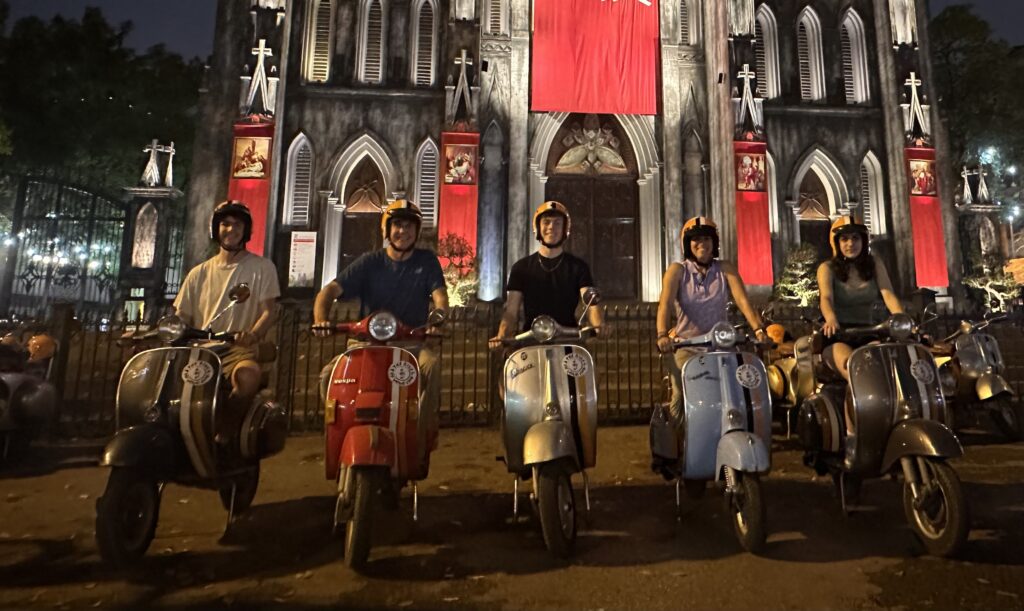 Tomorrow we are headed to Halong Bay, best known for its beautiful, pinnacle-shaped islands, for the night before returning back to Hanoi.