I have a crippling fear of heights, usually accompanied by crying that I am powerless to control. Despite this, I found myself looking down a 100-meter crevasse surrounded by moss-covered cliffs in the small town of Waitomo on the North Island during the aptly named Lost World Adventure. The task? Abseil down said 100 meters to the riverbed below then climb through a towering cavern to get out.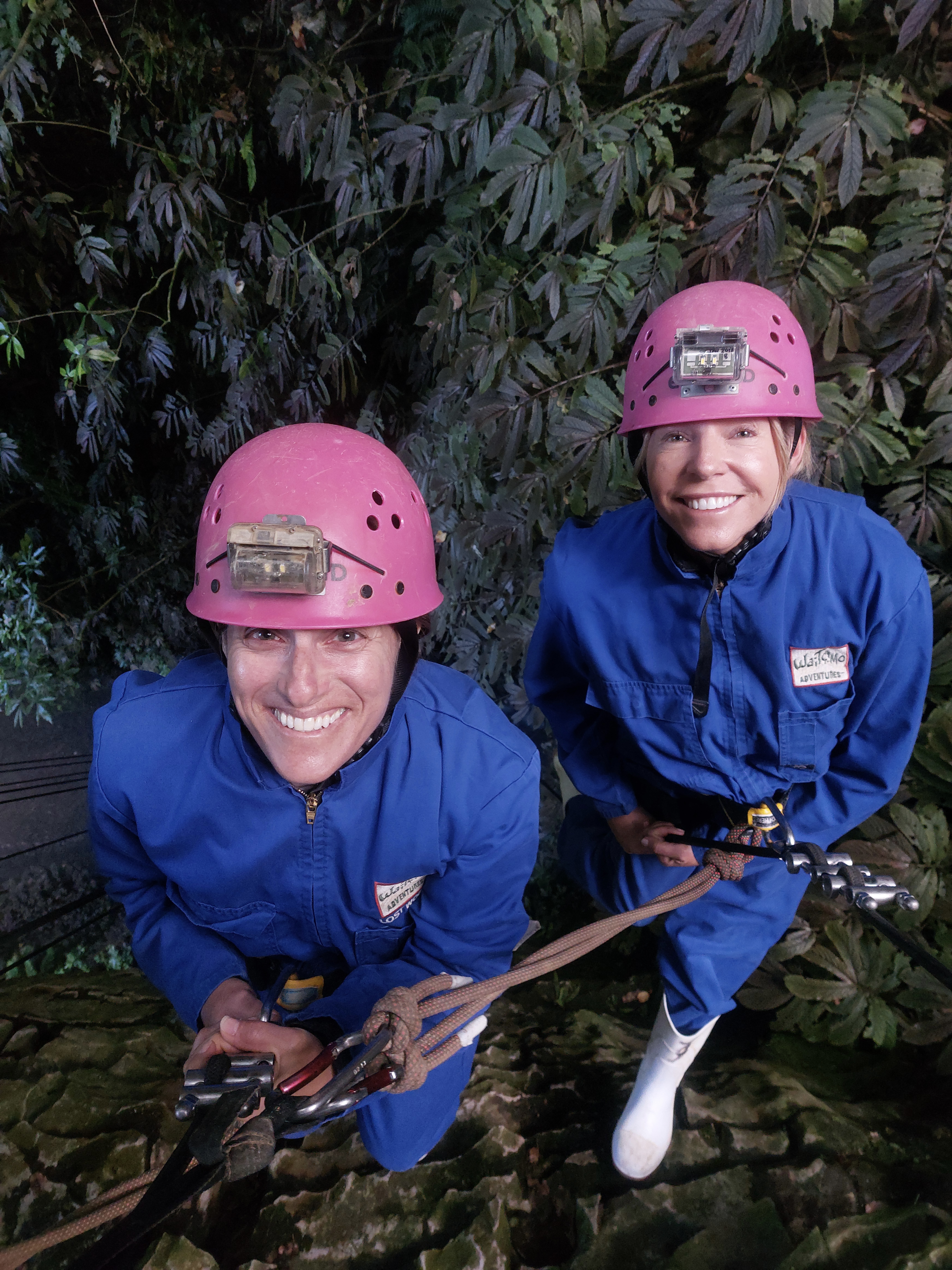 My tears were held at Bay as I got in position, but once I started the descent, the majestic beauty of the place took over. The mist from the raging river rose up and was lit brilliantly by the sun's rays shining through. It was spectacular, as you'll see from the pictures, which STILL don't do the place justice.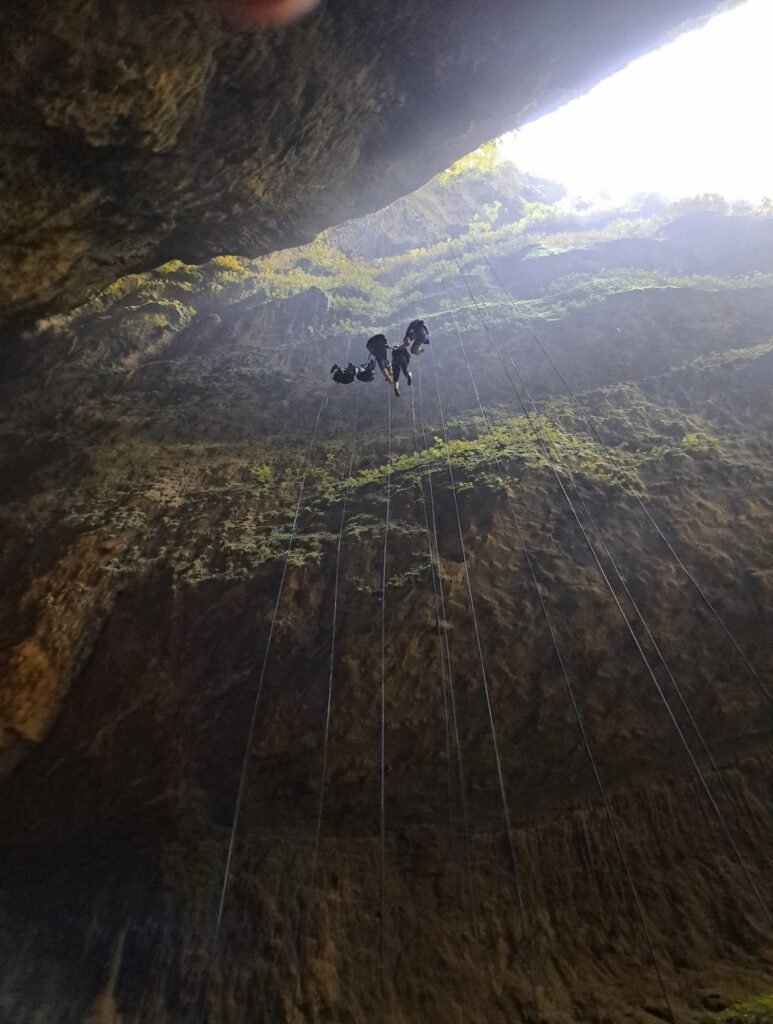 Once in the cave, we clambered over boulders, sat for a few minutes in meditative silence to take in the famous New Zealand glow worms, then climbed 30M up a terrifying, suspended ladder as part of the way out. Yes, there were tears, but there was also a huge sense of accomplishment in surviving the experience! LOL… and it was the perfect way to celebrate Michelle's 50th birthday!
The night before, we did a fantastic night kayak near Waitomo to see the famous glow worms, not in a cave, as most people do, but lining the sides of a steeply walled canyon. As we glided past in silence, the trees and bushes looked like they had been decorated with Christmas tree lights as thousands of worms twinkled in the dark. It was surreal and beautiful.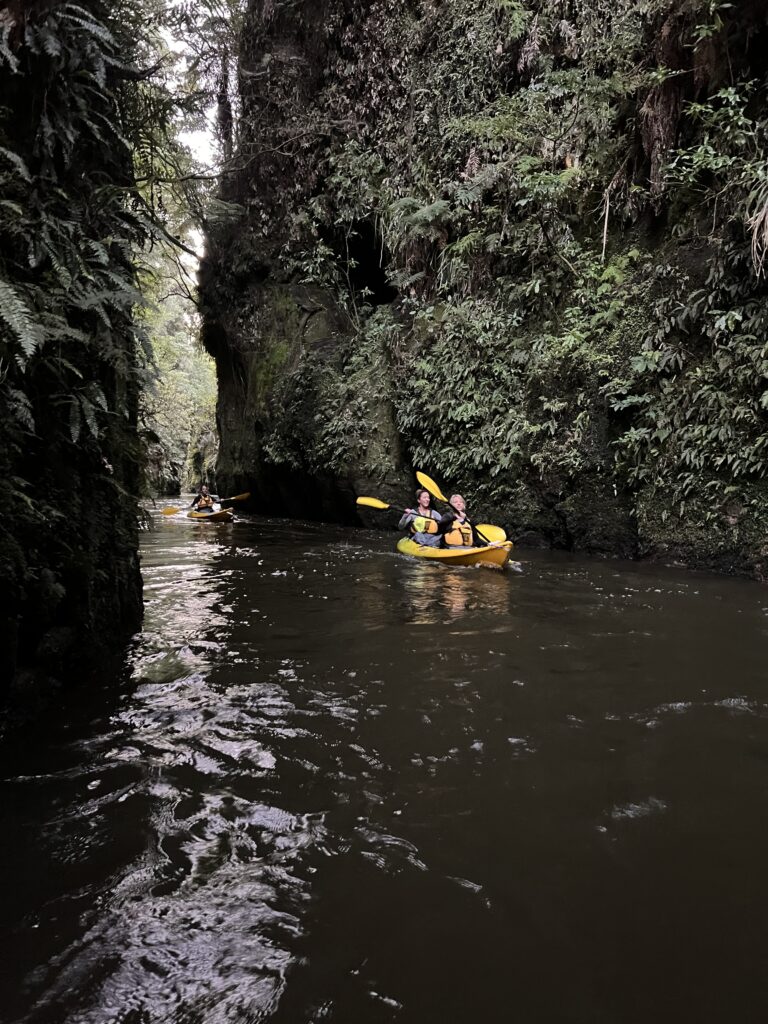 We spent the rest of our days in Rotorua doing hot springs and jet boat, and then hitting the beachy quaint town of Mount Maunganui, but those experiences paled in comparison to the Lost World Adventure and the glow worm kayak. They were truly the highlight of our time on the North Island and must-do excursions, worth any necessary detour.