Their small boat sidled up to ours. After some discussion, two fresh coconuts were handed over, money exchanged hands, and off went the boat with calls of "cam un!" (thank you in Vietnamese). And so it went again…twice more with some sticky rice cooked in a banana leaf and Pho (noodle soup).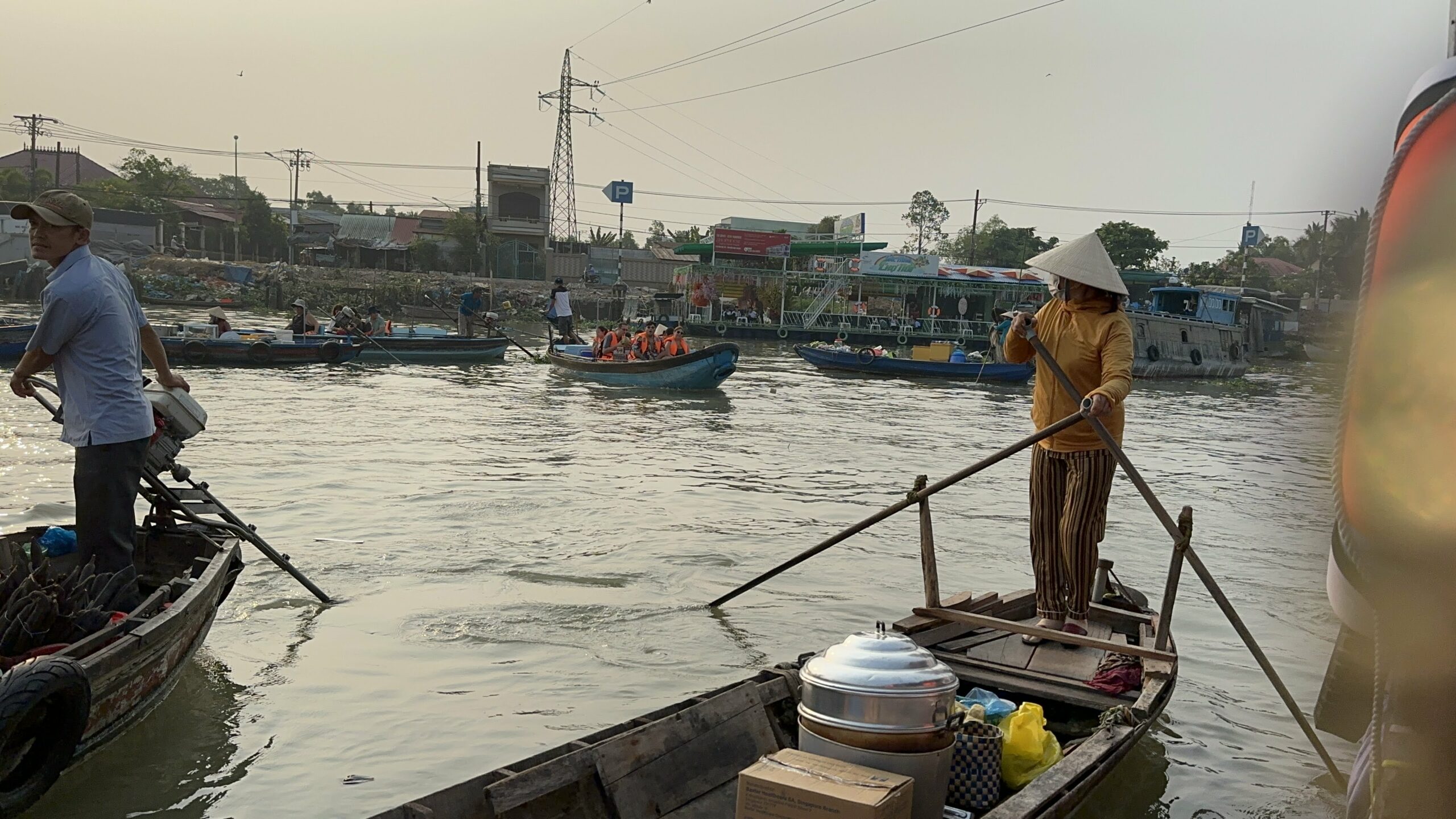 Such is the early morning at the floating market in the Mekong Delta, south of Saigon, and it was how we spent breakfast this morning. The "market" is actually a few dozen Vietnamese boats selling a variety of things…. Fruits, veggies, cooked food like the pho we ate, and drinks. Vendors advertise by tying a sample of what they are selling to the top of a bamboo pole raised high like a flag above each boat. Some bamboo poles had 5 or 6 things tied to them! At one point, the pineapple vendor had us get onto his boat to enjoy, together, the sliced pineapple we had just bought. Definitely a unique and fun experience!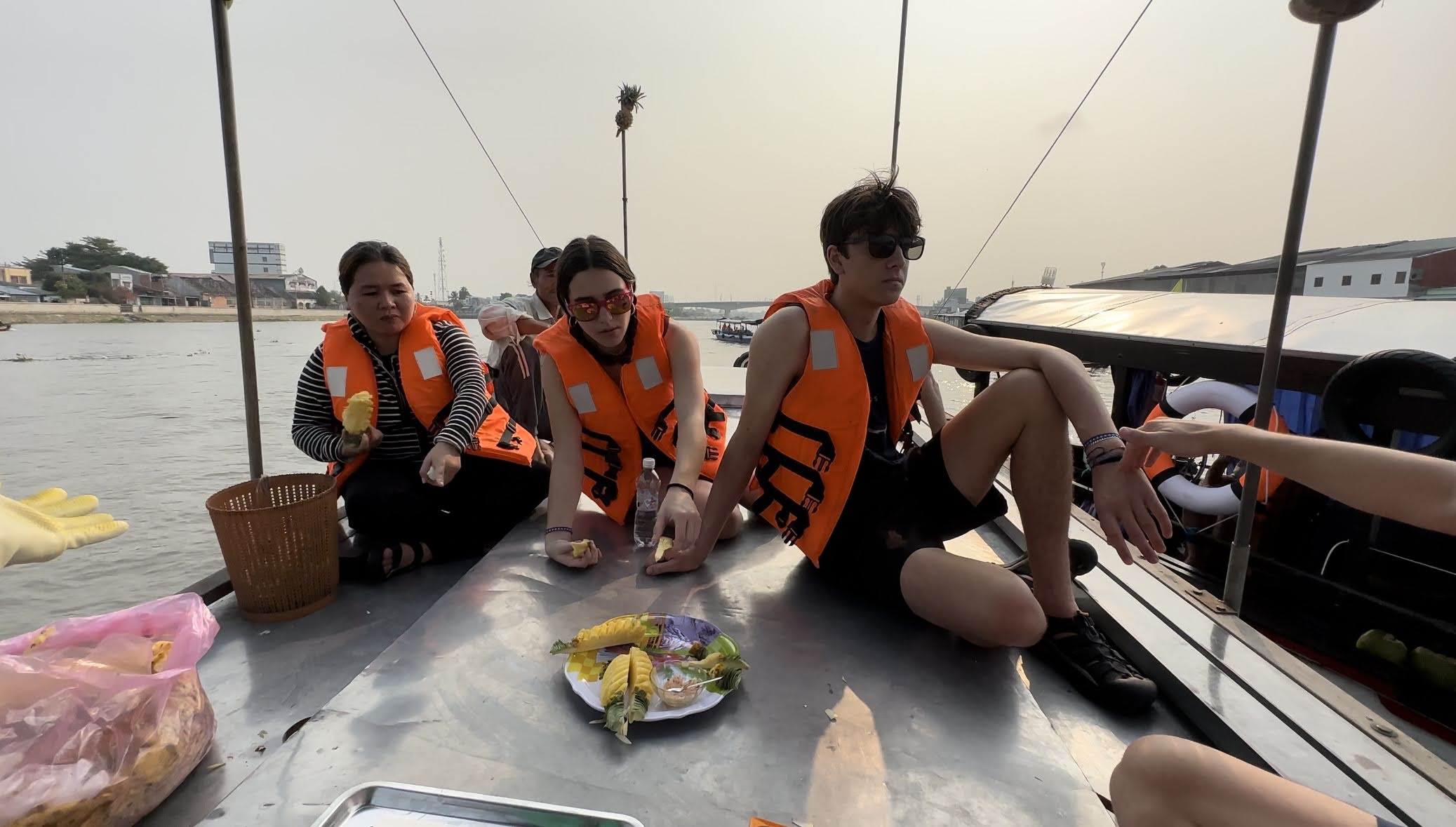 We boarded our traditional Sampan boat yesterday afternoon and began the 7-hour, overnight journey up the Mekong towards the market. On the way, we stopped to paddle up a small creek in a Vietnamese rowboat and later went ashore to see our guide's hometown to visit a lively fish, meat, veggie, and fruit market there.
But the real destination was the floating market, a very early morning affair but well worth the schlepp IMHO. Just the simple interactions with the various vendors' boats were interesting and getting to practice my minimal Vietnamese provided the usual entertainment for the locals. LOL.
We are now in Saigon with one more day of activities before heading home on Saturday