Ok.The irony is not lost on me that within 12 hours of launching my new travel blog, a site focused on getting OFF the beaten path, we found ourselves surrounded by monkeys in what is likely the most touristy spot in Ubud, the Monkey Forest.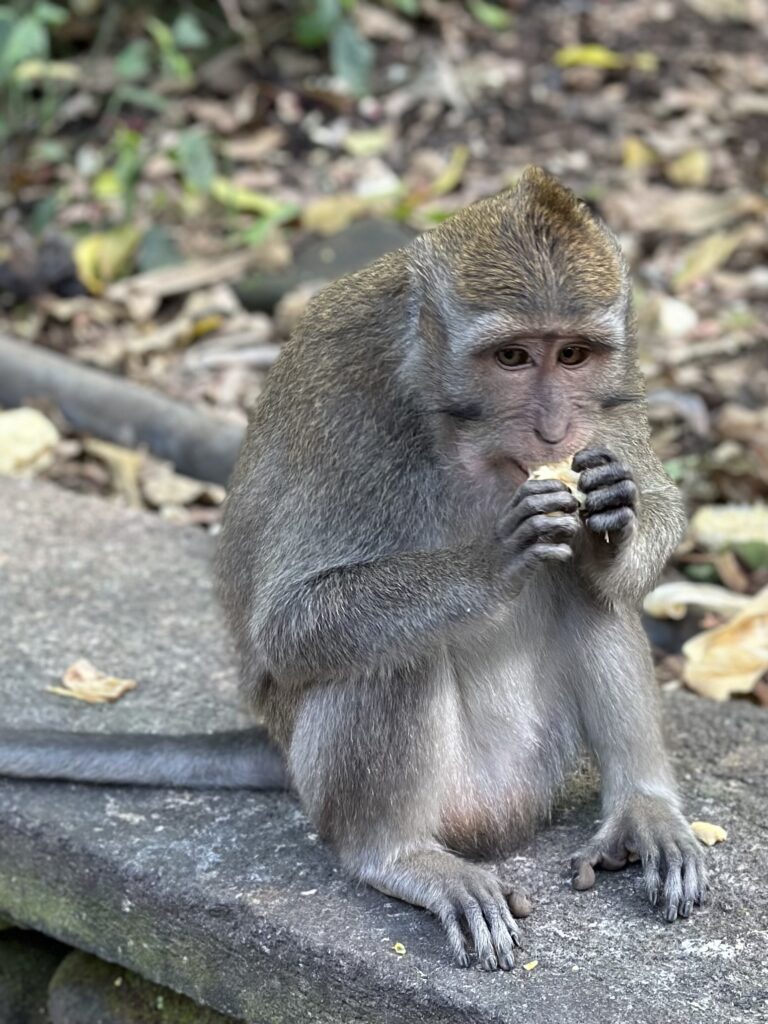 Here's the thing…. I might want to avoid touristy activities as much as possible, but sometimes, I find that they are still fun to do and you know what? The Monkey Forest was great! I mean, how often do you get to be surrounded by adorable monkeys???? We even got a "monkey selfie" (bonus points to anyone who can figure out how we got this picture!)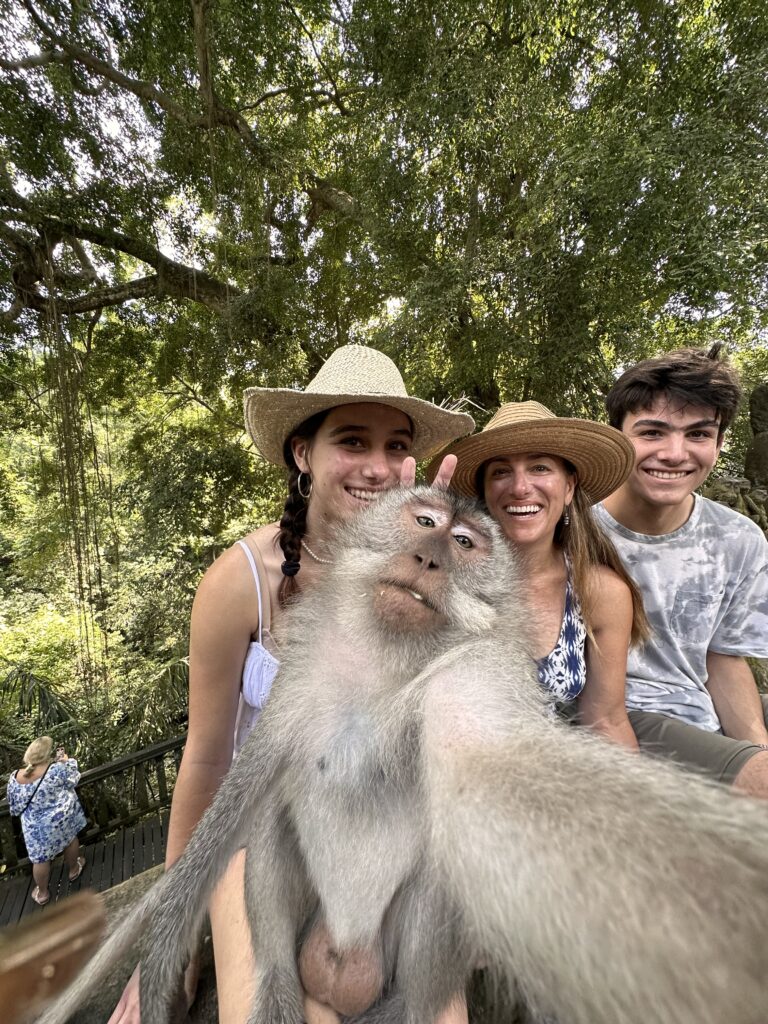 Another popular activity on Bali? Going on a swing high above the rice patties. Yes… we did that too! What we didn't do? Stand in line for hours with hordes of people waiting to do a purification ceremony in the holy water at one of the temples. I drew the line there! LOL.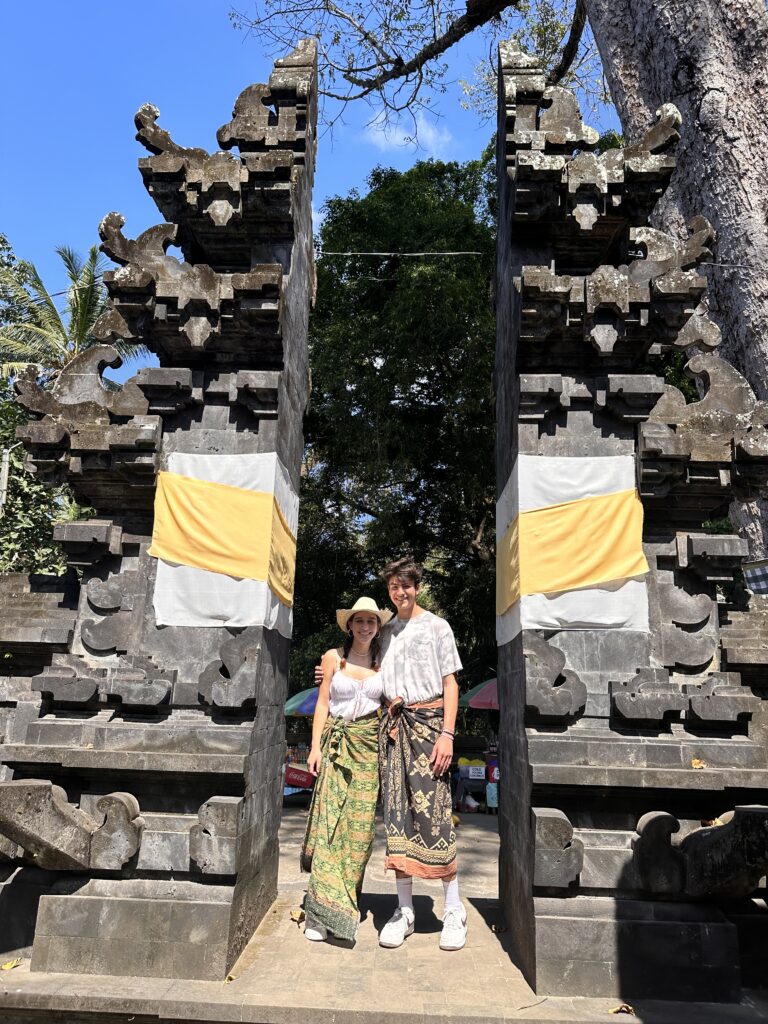 Today was back to travel Debra-style on the not so beaten path biking through the countryside outside of Ubud. We followed narrow concrete sidewalk-width roads through brilliant green rice paddies, past locals working the fields, and through the narrow streets of small charming villages full of shrines and homes. Total number of tourists seen? Zero. My kind of day!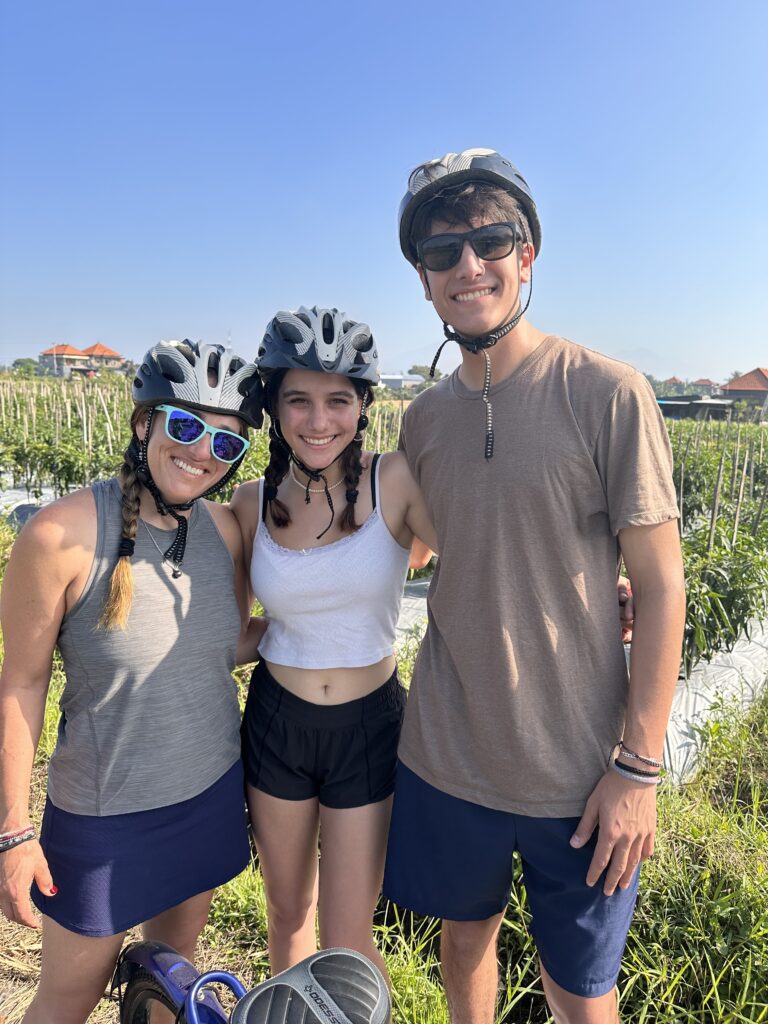 Tomorrow we continue our off-the-beaten-path adventures with a day spent in a village outside of Ubud.