Day 6
We've dubbed it "Bali Time": the severe underestimation of how long it will take to get from point A to point B. "15 minute" drives take an hour; hour drives take two; and so on. The slow-going traffic of the southern end of the island has been replaced by the slow speeds required to navigate the steep, windy, narrow roads of the mountainous north and the occasional detour around a washed out bridge. But mostly, it's our guide. He could not possibly be any nicer… he just consistently underestimates time. However so far, the scenic drives and the destinations have totally been worth it.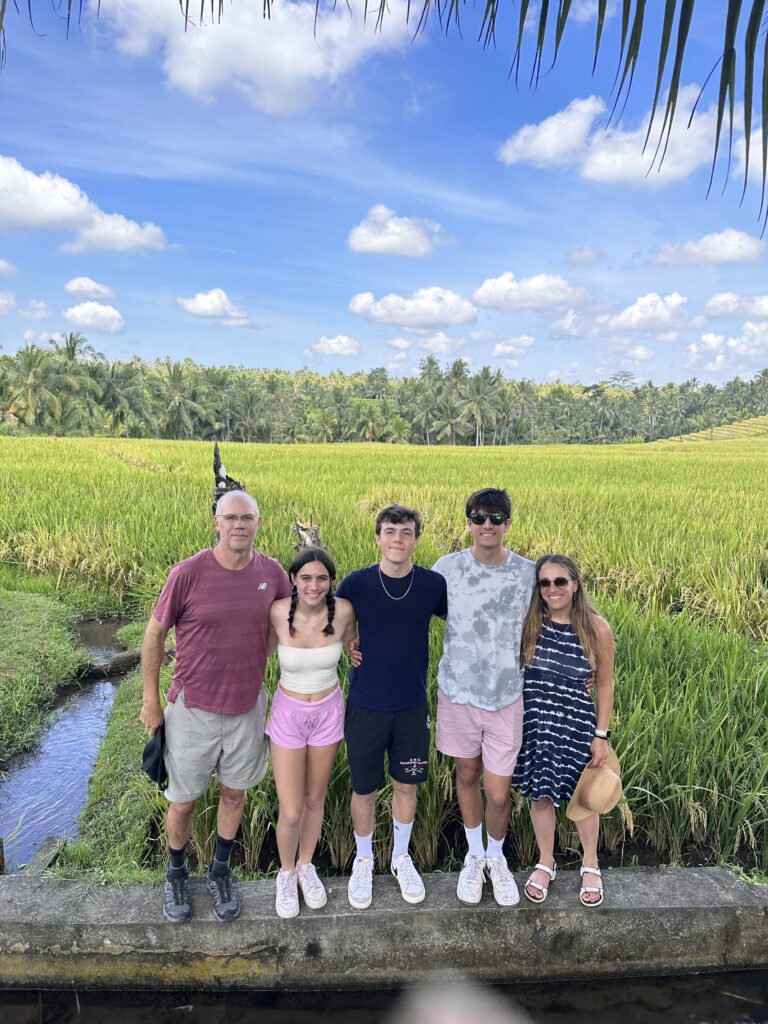 Two days ago, after a "two hour" drive, we arrived four hours later in the small town of Munduk in the northern mountains of Bali. Our hotel, located in the middle of a beautiful valley of green and golden rice terraces, only had one place that could accommodate a family of 5: their private garden compound that featured a three-bedroom, two-story villa overlooking its own infinity edge swimming pool and the rice terraces below! It's serene and absolutely beautiful. Glad we had that third child! Lol.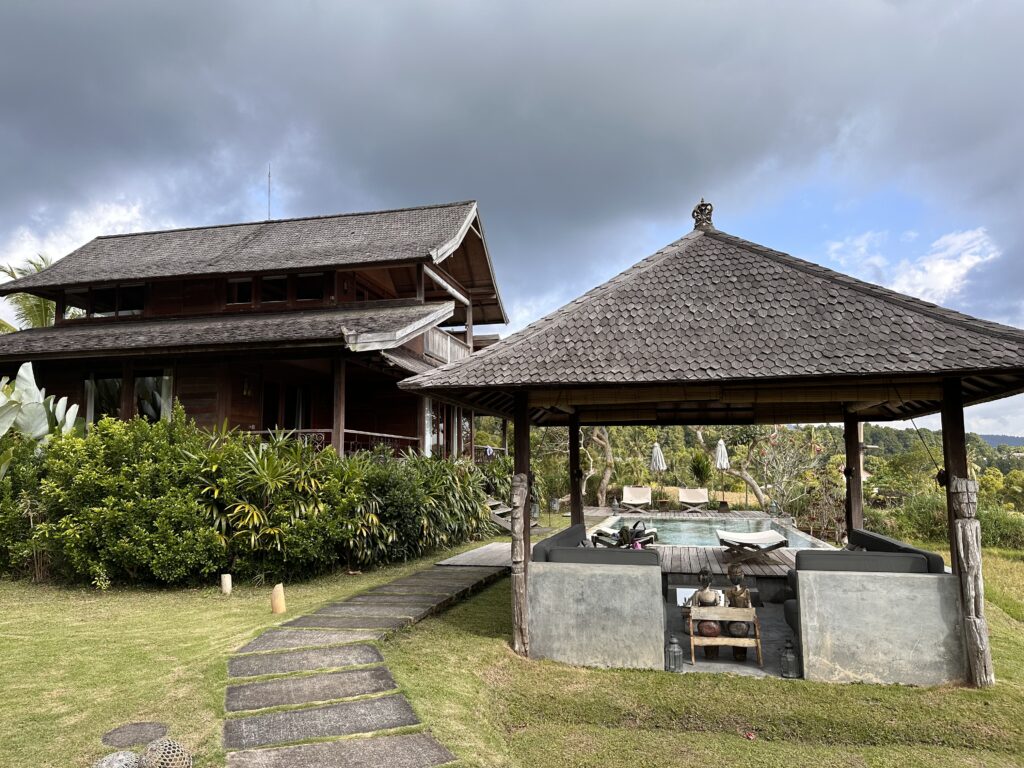 Day 7
We arrived an hour after we left on our "15-minute" drive to the Banyumala Waterfall. Have you ever felt like you've stepped onto a movie set? That's how it felt seeing the central 100-foot waterfall cascading down the sheer rock cliff flanked by fern covered rocks and myriads of jungle plants dripping water. Totally spectacular and totally Instagram worthy. This area is known for its amazing waterfalls and Banyumala did not disappoint.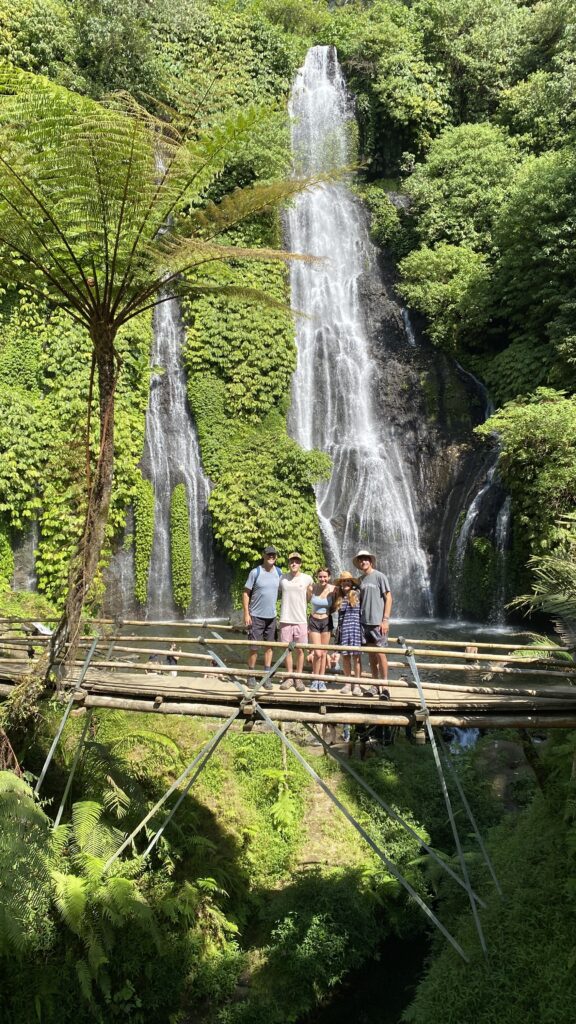 Day 8
The jury is still out as to whether I'm a "cool" mom or just a really crazy one! I pondered this question as we bumped along barely paved narrow dusty backroads on a Bali-made cross between a dune buggy and a go-kart with a motorcycle engine bolted onto its back. Whoever was driving would almost get burned from the engine being so close… but it was all great fun.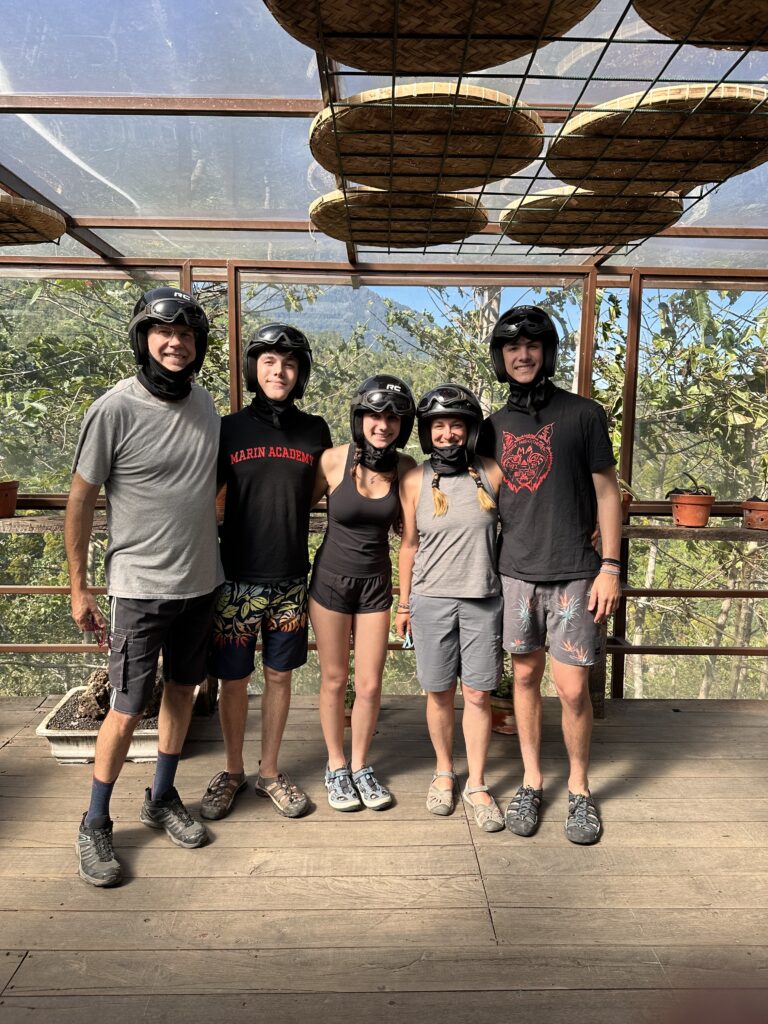 We drove down from the mountain ridge to the lake below to paddle traditional Balinese canoes and trek through the nearby rainforest to see large and old banyan trees.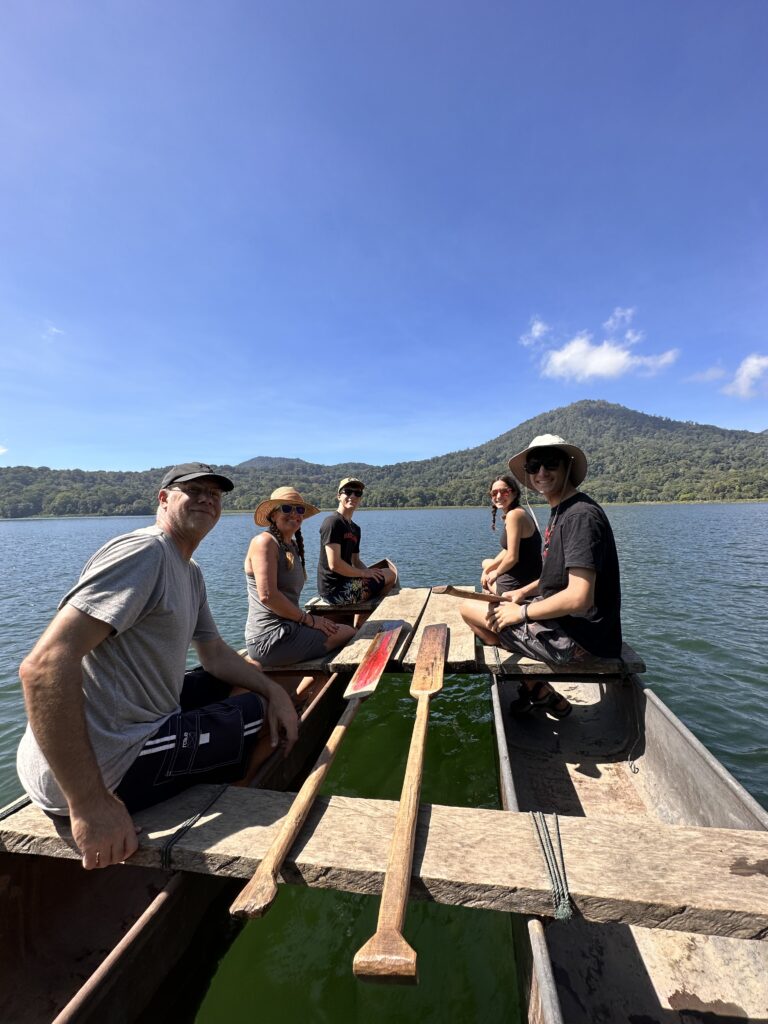 Even Syd got to do several laps behind the wheel driving through the homemade "race track" that wound its way though the local coffee plantation. The scenery was beautiful as were the villages we drove through.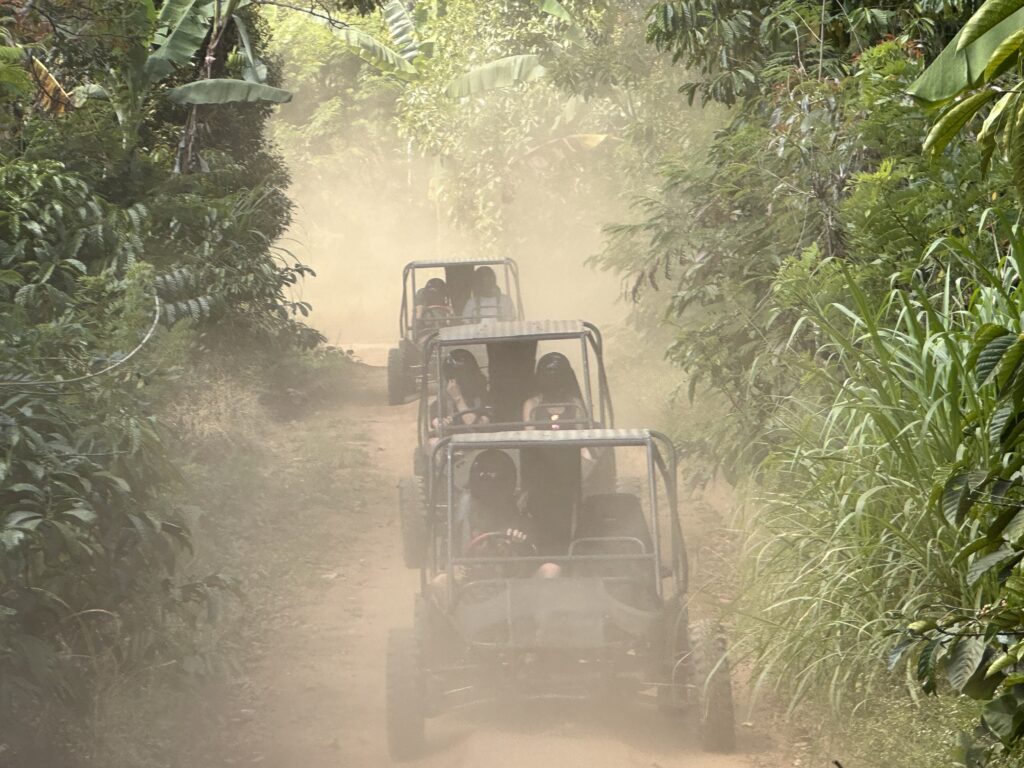 There were only a few moments when it felt a bit sketchy, especially when Josh's buggy stalled out on a steep hill causing him to roll backwards and almost crash into Tyler. As the men scrambled to fix what was wrong (it was a loose gas line) Tyler turned around with a big smile and mouthed "this is definitely an adventure!" So maybe I AM a cool mom after all! 🙂
Tomorrow, we head to our homestay (supposedly a 2 hour drive) where we will spend two days and one night with a Balinese family in their family's compound. Homestays aren't all that common here, so fingers crossed it's a good experience.